Which Social Sites Should I Use?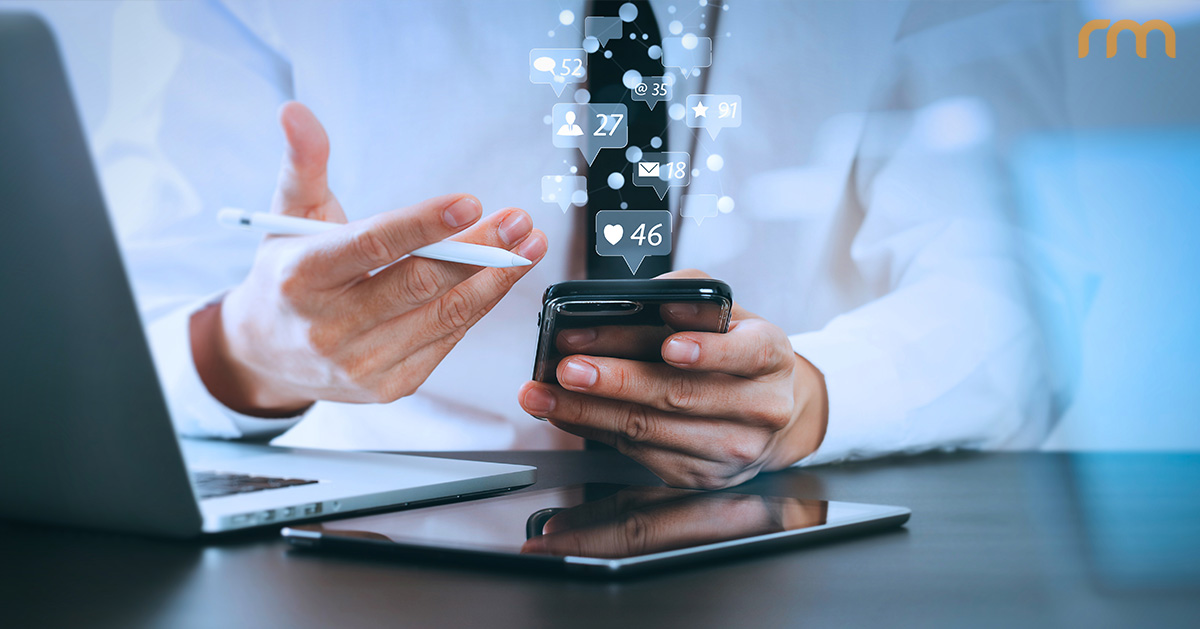 Facebook, Instagram, and LinkedIn, oh my! There are hundreds, if not thousands, of social networking sites currently dotting the web and the underlying function of each one is to connect people and businesses with other individuals, and vice versa. Before we launch into our recommendations for the social sites your dental or medical practice should be utilizing, it's important to understand why you should use these applications in the first place.
The purpose of having an online presence is to attract prospective patients, as well as enhance the experience of existing ones. To do this, your website not only needs to rank highly on search pages, but your brand should also be easily located on the most relevant social platforms.
Google, the undisputed Internet imperator, loves social media the same way it loves original content and mobile-friendly design—which is to say, a lot. Social media marketing has independent benefits as well, such as providing a platform to boost the reputation of your brand—one that's available 24 hours a day—and offering increased opportunities to develop a personal relationship with patients.
Now that you understand the why, we can discuss the which. Not all social sites are created equal. QZone, a Chinese social network, has the second largest number of active users in the world. However, unless your patients are commuting across the East China Sea, you may wish to focus your efforts elsewhere. Here are our top suggestions for social sites:
Facebook:
Popular and practical, Facebook is the largest social networking site in the world. With 1.69 billion users logged in 2020 (up exponentially from the 1.34 million profiles recorded in 2015), Facebook is where many prospective patients will venture to in order to read reviews, see ratings, and get acquainted with your practice during the initial research process. You should have a dedicated practice page that offers essential information, such as location and hours, while also providing engaging content and regular updates regarding practice news, blog posts, and health tips. Facebook Ads also offer comprehensive tools and ample opportunity to create highly targeted ads, allowing you to market directly to the demographic you're trying to reach.
Instagram:
Did you know Instagram is regularly frequented by 64 percent of 18 to 29 year olds, as well as 40 percent of 30 to 49 year olds? Humans are very visual creatures, and the artistic/aesthetic nature of the photo-based app gives Instagram an edge over other social networking sites. The benefits of Instagram for medical and dental providers are numerous, from the ability to run promotions and "Swipe Up" campaigns on Instagram Stories to the simple, yet, powerful social sharing mechanisms built into the app. All in all, this platform can do wonders when it comes to proliferating your brand, voice, and popularity in your region.
Twitter:
Shakespeare wrote that brevity was the soul of wit, so he probably would have loved Twitter. Although you only have 280 characters to make your case, this platform offers the perfect medium for building a brand and directly connecting to patients. It's fast, straightforward, and powerful.
These are just three examples of social networking platforms that we suggest clients utilize, and there are potentially many others. More isn't always better, however, and recognizing which sites will be most effective for your practice is a crucial part of developing a successful marketing strategy.
Social networking can seem complicated, but our experts at Rosemont Media are ready to help. Contact us today to learn more about social media marketing and how we can upgrade your practice's website.
Editor's note: The original version of this post was published on June 16, 2015.