Patient Testimonial Videos: A Powerful Tool for Your Medical or Dental Practice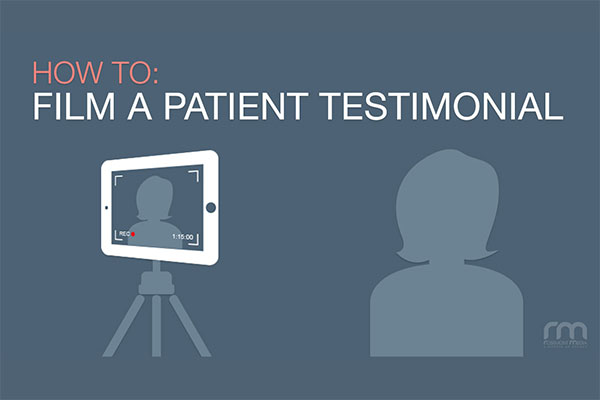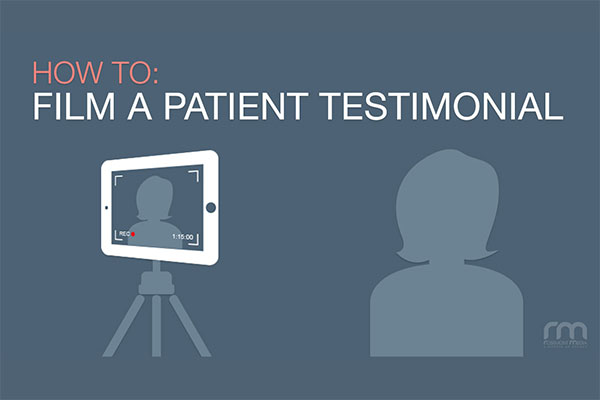 We all know that written testimonials can play a crucial role for patients seeking your medical or dental services – that's why getting positive patient reviews on Yelp and other online review websites is so important to your practice. However, asking your patients to sit down for a few minutes to film a short video testimonial might be one of the best ways to reach out to new patients and let them know (in your current patients' own words) what they can expect from you and your practice. Better yet, Google might even reward you for it – videos often add informative, quality content to your site that caters to the viewer, which can help boost your site's ranking. Adding interesting videos for visitors to watch also means they will likely spend extra time on your site; another factor that can potentially boost your website's search engine rankings. So how do you get started? To help you out, we have created an infographic with some handy tips:

When filming, rather than interviewing your patients, we recommend asking them open-ended questions that can get them talking, such as, "How has your experience with our practice changed your life?" This approach helps to create higher quality videos with a more comfortable and natural feel.
Don't forget to create a YouTube channel for your practice if you don't already have one! Once you have an account, you can start uploading your patient testimonial videos, which can then be embedded onto your website. Don't stop there, though – videos can be beneficial for social media marketing, as well! Get your staff involved and film fun, short videos to connect with your patients.
Need Help?
The experts at Rosemont Media can provide guidance and assistance with your practice's video testimonials, as well as any other videos you wish to share with your patients online. Contact us today to learn more about how you can effectively utilize video on your website.