Website Drop in Google? 3 Steps to Recover Your Ranking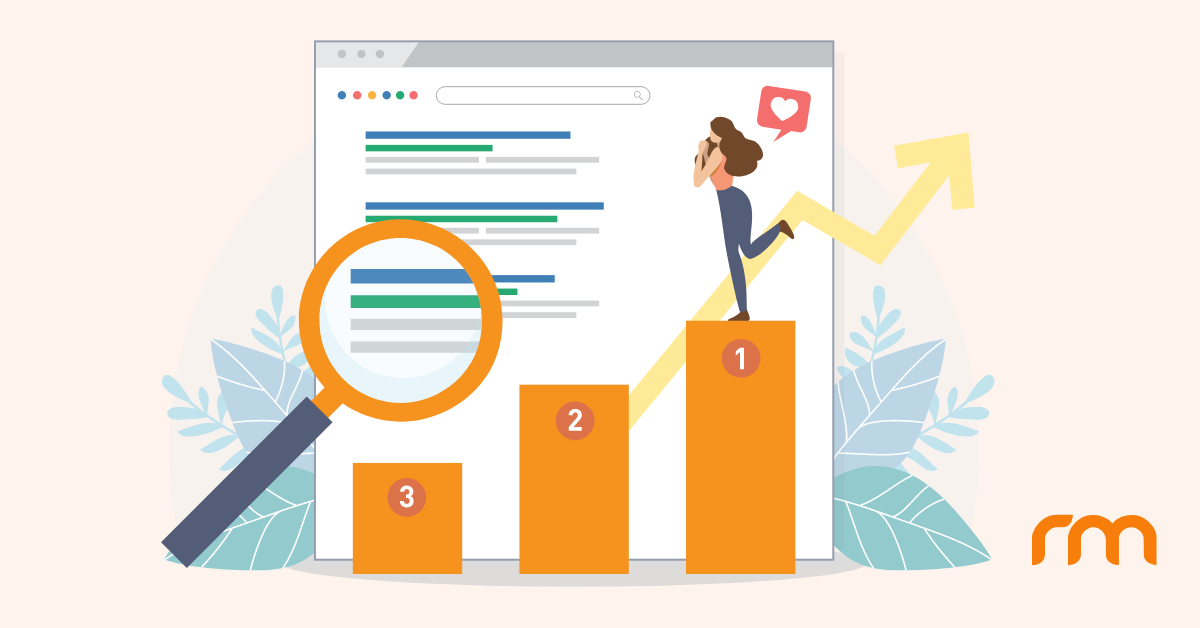 If you're a medical or dental practice, you probably have the goal to get your website to the top of Google. When you're one of the first sites in organic search results, your website will not only get seen more, but the placement suggests you're a leading practice in your local area. As you may already know, getting a high ranking can take a lot of time, as well as continued dedication to building your online presence. Once you get there, you might be tempted to relax, but remember that achieving and keeping this ranking is never guaranteed.
Despite all of your hard work, you may wake up one day to see a major dip in your rankings, if not have your website completely disappear from Google. This can be one of the most discouraging and frustrating parts of owning a website. If you've noticed a sudden drop in your site's visibility, there's a good chance you may have either been the victim of an algorithm update, overtaken by a competitor's SEO efforts, or penalized with a Google manual action.
As search engines continue to implement upgrades to their ranking systems, you will likely have to update your website's SEO strategies at some point, especially if you have utilized manipulative tactics in the past. Unfortunately, strategies used by many just a couple years ago may now be considered spammy, causing all of your hard work to be erased — but don't fret! While the road to recovery may not always be a swift one, there are three major steps you can take to help get your site back to its previous ranking, if not higher.
1. Identify the problem.
The first step to recovering your lost ranking is to understand what changed, causing Google to no longer deem your website as the best result for a specific search query. Common problems that can lead to a drop in rankings include:
Black hat SEO tactics, like keyword stuffing, spammy links, or duplicate content
A new Google algorithm that favors an approach you are not using for your site
Changes to your link portfolio, such as a loss of backlinks
An error has occurred behind the scenes on your website
Your competition has upped their game and now their page outshines yours
This is just a short list of the many reasons why a page can drop in ranking. The best way to start your recovery from these problems is to familiarize yourself with recent changes in Google's algorithm, check your site's health, and evaluate why your page may not be the best resource anymore. With this information, you can determine what may have affected your online visibility.
2. Make the necessary changes.
Once you have identified potential problems with your site, you can start taking action. This may include removing black hat SEO, expanding your page to be a more valuable resource, and/or correcting any errors on your site. As you begin to make these changes, it is crucial that you use up-to-date strategies that align with the current search engine algorithms. If you have received a manual action notice from Google, you must first address the established problem, and then you can use Google Search Console to request the removal of your penalty.
3. Be patient and monitor progress.
Now that you have made the necessary changes, keep an eye on your progress, but be patient — it takes time for Google to process updates to a website. For a manual action penalty, you'll need to wait for Google to determine whether your work solved the problem. If it has, the flag will be removed, and your site should return to normal. If you have not made enough changes and are still violating Google's guidelines, you will be notified and should move forward with attempting to reverse the penalty.
For an algorithmic penalty, all you can do is make sure you have addressed all potential problems and wait for Google to re-index your page, hopefully removing your penalty. If you still do not see improvement at this point, your efforts were not sufficient, and you should reevaluate the problems with your SEO and continue addressing these until the next Google update.
Ultimately, if you are penalized or bumped lower in rankings, it's because Google doesn't think your current strategy is helpful to the reader. Although a drastic, negative change in your website's reach can be upsetting, remember that you're changing your online marketing strategy to better serve your patients — who are the main focus, after all.
Need Help? Get Guidance from an SEO Specialist
Just as your practice has to evolve with the times, so do your SEO efforts. At Rosemont Media, our team is experienced with not only implementing strategies that have proven successful, but gradually adjusting efforts to follow the latest best practices.
To ensure you properly address any problems with your website and regain your rankings, why not leave it to the professionals? Contact us today if you're interested in receiving a website performance analysis and moving forward with your SEO recovery.
Editor's Note: The original version of this post was published on July 7, 2015.