Moving Your Online Home: The Process of Launching a Website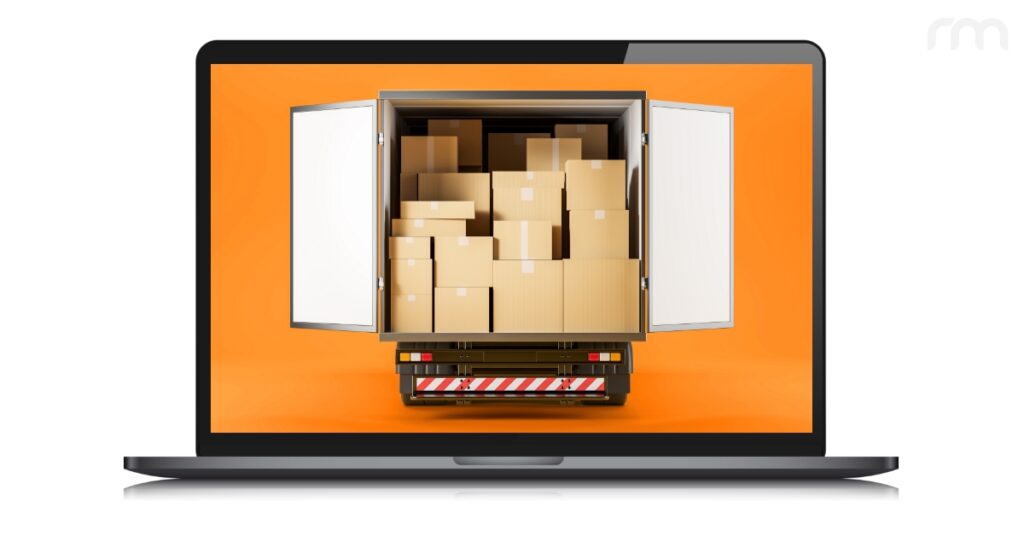 Computers have made it possible to automate just about everything these days, but some digital elements still require human involvement. When it comes to the launch of a dental website or medical website, our team of developers works behind the scenes to migrate your online home base from one location to another as quickly and as smoothly as possible. But while we can boast about our skilled team, you should know they must complete several crucial steps along the way. Rather than flipping a light switch or pressing a button, the act of swapping out one website design for another more closely resembles moving day.
Designing Your New Home
Before "packing day," you'll work with our team of developers, designers, and creative strategists to produce a fully responsive medical or dental website. Like an interior designer and an architect work together to customize every detail of a house, our team collaborates with you every step of the way to rebuild and revamp your digital presence. We refine everything from the inside content to the site design and page functionality to truly bring your vision to life.
Pack Up Everything
We also begin by reviewing the functionality of updated design elements at their current location. We have a checklist of items and a report of their condition. Once neatly ordered, we can move on to optimizing your future destination and preparing your new online home to receive your digital belongings. Quality control (QC) plays an essential role in every stage of the launch process, and our people carefully review the receiving side by testing for any errors before initiating the next step.
Now it's time to pack everything up at your old place. We organize all the materials and zip them up for the big move. The package remains safe and secure during transit from your old server to their new residence on our server.
Haul the Goods to Their New Home
Once the moving truck arrives at your new place, it's time to unpack! We unzip your files and unload them, checking for missing, broken, or malfunctioning pieces. At this stage, we are "turning on the lights." Everything gets plugged in and set up to suit the parameters of your customized project. We deliver every piece of information with the same care with which it was designed, developed, and created.
Update Your Address
Just as you have to tell the post office when you move to a new location, so too do you need to complete DNS propagation when your website changes servers. DNS stands for domain name service, and DNS propagation tells the internet to link your domain name (rosemontmedia.com, for instance) to its current server. If we are hosting your website, your website lives on our servers.
When a website launch gets delayed, DNS propagation is often the culprit. Updating your internet address can take as long as 48 hours to complete. We have no control over how long this step takes, and it requires some patience on everyone's part. Rest assured, the launch of your brand-new, beautiful website is close at hand.
List Your Address to Increase Visibility
You'll never have visitors if nobody knows you're home. We help ensure your website will stay visible to the very people searching for your services by refining the SEO and content marketing on your site. We incorporate personalized, location-based strategies to boost your Google rankings and optimize your site for highly searched keywords, giving you the confidence of knowing your online home is visible to anyone who comes knocking on your door.
Shuffle the Furniture and Set the Alarm
We're on the cusp of launching your website; however, a few small but essential tasks are left to finish. Our developers analyze the performance of your website, adjusting your files to provide the best outcome. In other words, we test for SEO (search engine optimization) value and ranking, optimize for site speed (so your pages load lightning fast), and arm the security system. The SSL (Secure Sockets Layer) certificate keeps your information secure, much like a home-security system keeps your property safe. One final QC check and you're ready to host a housewarming party.
Lay Down the Welcome Mat
Congratulations, your website is officially live! Of course, the work is never done. We will continue to optimize every aspect of your site, from design elements to original content (depending on your needs and goals), so your digital home stays inviting and functional from now on.
The launch process can take between half a day and three days depending on the complexity of the project and whether you need DNS propagation (if we already host your site on our servers, we can skip that step). A launch is a special event, one planned well in advance to achieve a positive outcome—we leave nothing to chance. Our dedicated developers work hard to achieve a consistently exceptional launch, and they work alongside the project manager and your consultant to ensure the move goes smoothly. While our people make it look effortless, much happens behind the scenes to give you a website that patients will love to visit.
If you have additional questions about building and launching websites, we're here to help. Contact us to learn more about how we can customize a medical or dental site to your specifications.
Editor's note: The original version of this post was published on December 18, 2018.