Website Design Factors to Boost SEO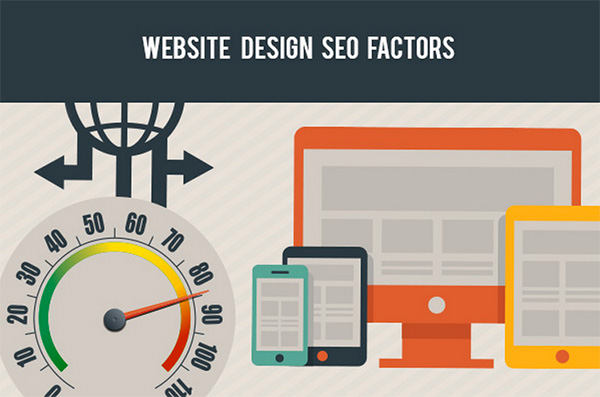 How does Google choose the order of websites to list in its search results? Search engine robots crawl through websites, making note of how the sites' ranking factors compare in its search algorithm. Google's top-secret algorithm is rumored to have over 200 ranking factors and we are steadily breaking down these factors by theme. This week we are going to cover website design factors that affect SEO.
You can also catch up by reading our past posts on ranking factors:
Site Speed
Search engines want to give users the best experience. Research has shown users are frustrated by slow loading websites and leave websites if they don't load fast enough. Test your site speed here, and aim for a loading time of less than three seconds.
Clean Code
Websites need to have a strong structural foundation with well organized code in order to be crawled by search robots. Additionally, publishing platforms like WordPress allow users to easily add content, automatically generate sitemaps, and pings search engines to alert them of fresh content.
Upgrades
One of the worst things that can happen to a website is if the pages of a site are incorrectly redirected during an upgrade. Luckily that does not need to happen, read more about correctly upgrading your website. Make sure all new pages of content have 301 redirects in place and monitor Google Webmaster Tools for 404 errors.
Mobile Compatibility
Search engines also look at whether sites are mobile compatible. Google prefers sites to now be built using responsive design, in which sites resize according to the device screen size. Read more about the benefits of responsive sites.
For a more ranking factors, check out our rankings page.