Dentist in Beverly Hills Upgrades Website with Two New Design Elements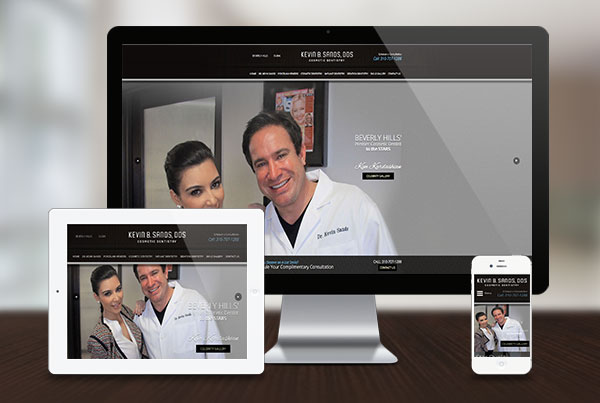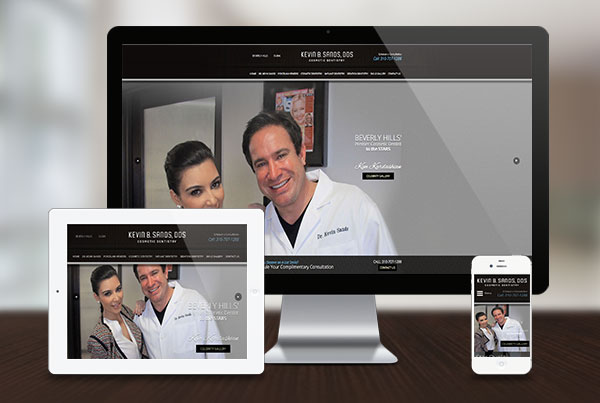 Dr. Kevin B. Sands recently teamed with Rosemont Media to enhance the look and function of his cosmetic dentistry website.
Los Angeles, CA — With the aid of dental website design firm Rosemont Media, Beverly Hills dentist Kevin B. Sands, DDS has recently upgraded his cosmetic dentistry website by implementing two innovative design elements proven to enhance user experience from both a visual and functional standpoint.
The first design element, best described as fixed background scrolling, creates a unique transition between text and imagery displayed on Dr. Sands' homepage. For example, as visitors scroll up and down the page, text and photos positioned in the foreground will move across multiple fixed images located in the background, all while navigational drop-down tabs remain stationary and visible at the top of the screen to provide access to content pages throughout the site.
The second design element is known as responsive website design. This state-of-the-art feature enables Dr. Sands' site to be compatible with a number of Internet-friendly devices, including desktop computers, laptops, tablets, and smartphones. Based on the specific device from which it is being accessed, the cosmetic dentistry website will detect screen size dimensions and automatically adjust to a user-friendly layout, essentially enhancing both function and performance.
In addition to the two new design components, Rosemont Media also implemented a customized search engine optimization strategy intended to help Dr. Sands maintain a competitive advantage in his online marketplace.
About Kevin B. Sands, DDS
Dr. Sands graduated from both the USC School of Dentistry and the Las Vegas Institute for Advanced Dental Studies for Advanced Anterior Aesthetic Dentistry. At his cosmetic dentistry practice in Beverly Hills, he offers a comprehensive variety of dental care ranging from porcelain veneers and Invisalign®, to teeth whitening and sedation dentistry. Additionally, he expanded his practice internationally in 2011 to provide care for patients in Dubai and the Middle East. Dr. Sands is available for interview upon request.
For more information, visit beverlyhillscosmeticdentist.com, plus.google.com/106301355237051257303/about, and facebook.com/cosmeticdentistbeverlyhills.