Rosemont Media Exhibiting at AACD 2016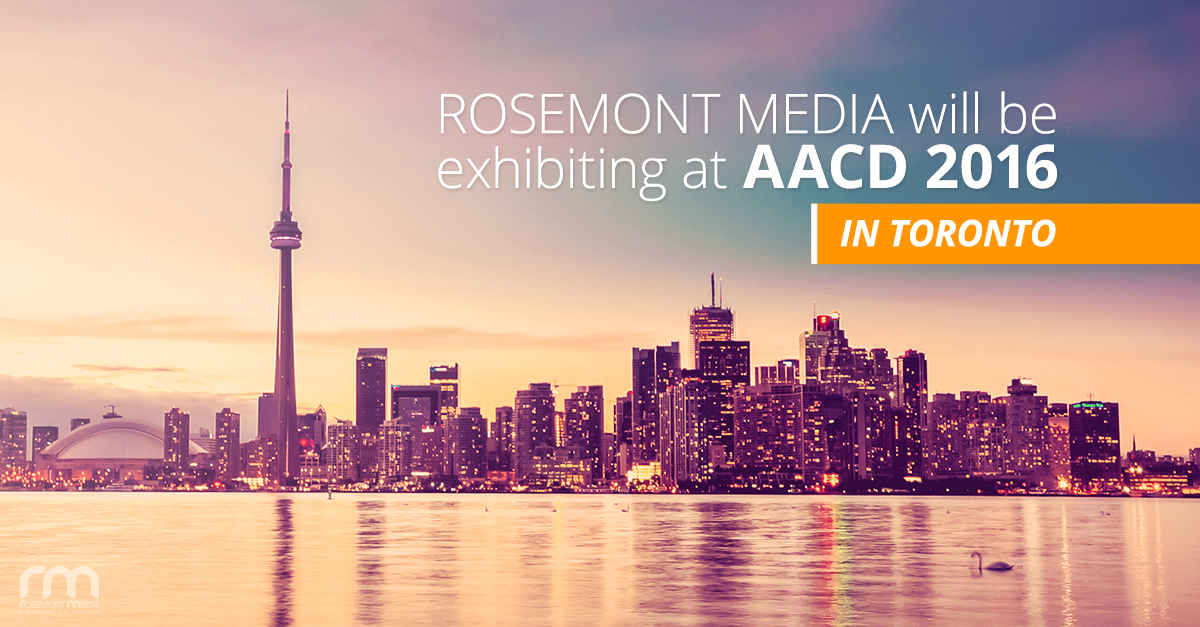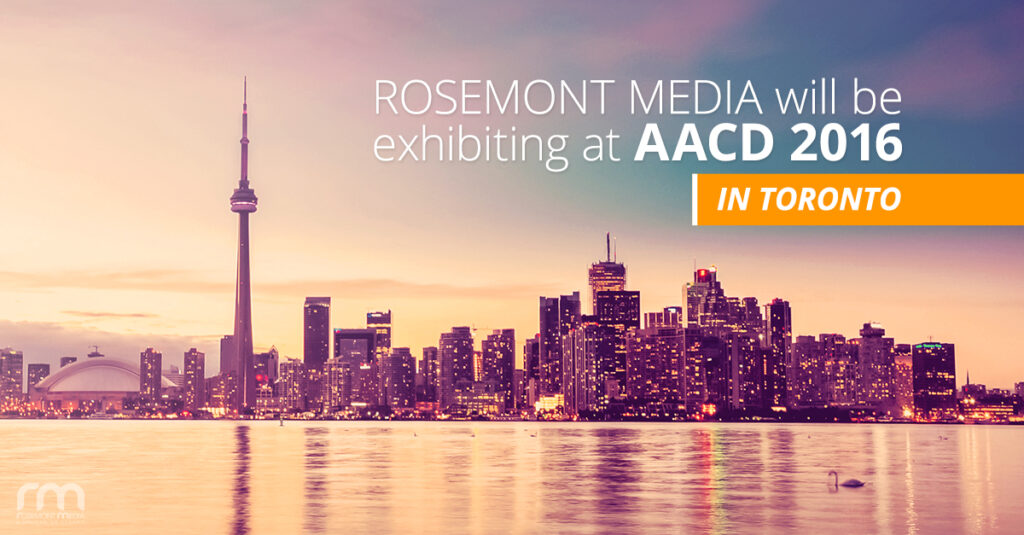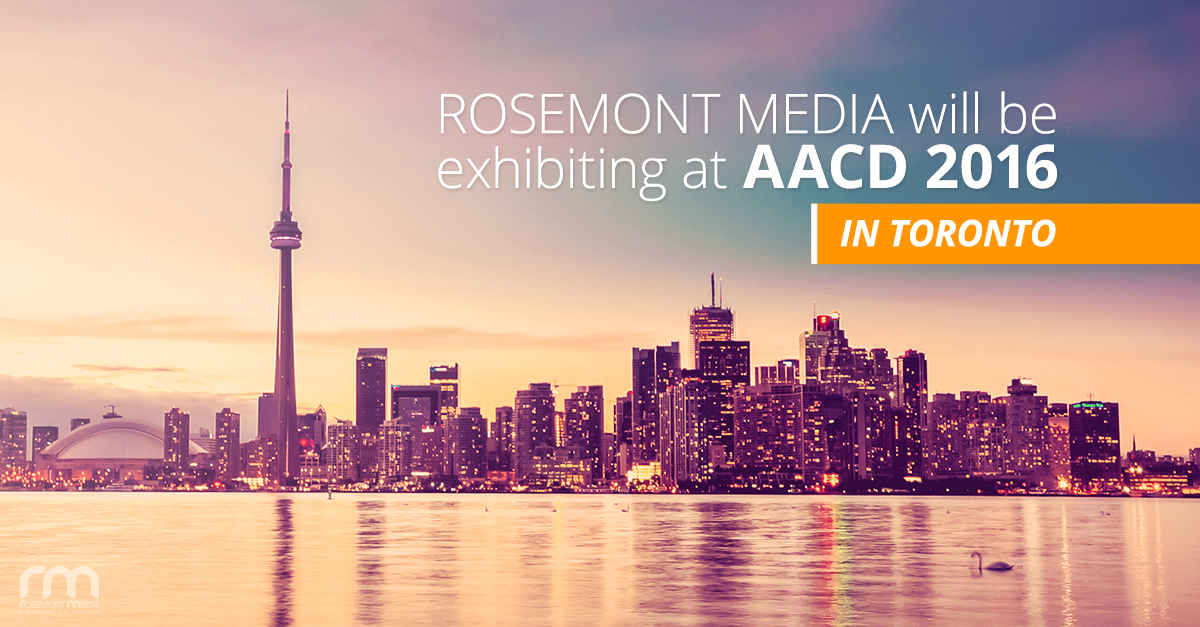 One of our favorite activities at Rosemont Media is interacting face-to-face with our clients. This is why we're excited to announce RM will be exhibiting at the 2016 American Academy of Cosmetic Dentistry (AACD) Scientific Session from April 27-30th. Held in Toronto, Canada, this innovative conference will be focusing on the trinity of smile enhancement: Design, Implementation, and Realization.
Just as important as the lectures and workshops, if you ask us, is the Exhibitor Hall, where you can find the friendly faces of RM's dental consulting team. Come say "hi" to CEO Keith Humes as well as Chris, Mark, Megan, and Luz between the hours of 11:00 am and 7:00 pm Thursday and Friday, and 9:00 am and 2:00 pm Saturday. This knowledgeable group can give you all the details on what's happening in dental digital marketing, including advice on how to find an Internet marketing agency that is right for your practice. We'll be conveniently located at Booth 1514.
In addition to seeking the best poutine in Toronto, RM will be maintaining relationships with our favorite dental professionals and cultivating new connections. After all, we tend to be pretty social—just ask our client Dr. Edward "Woody" Shukovsky. And as you have likely expanded the available services at your practice this year, we have some cool new features of our own to highlight. For instance, we now offer a range of website options, from just the essentials to all the bells and whistles, available at various price points. We're firm believers that you shouldn't have to choose between custom-made and cost-effective.
RM and AACD have a long-standing relationship, and we're proud to reveal that we've renewed our Corporate Member partnership for the sixth year in a row. It just so happens that the traditional anniversary present for year six is candy, so we're anticipating a sweet experience—and perhaps something maple flavored?
There's a lot to look forward to, and we hope to see you in Toronto at Booth 1514 soon. If you would like more information about RM's involvement in the 2016 AACD Scientific Session, please contact us today.