Tips for Developing an Attractive & Impactful Website Design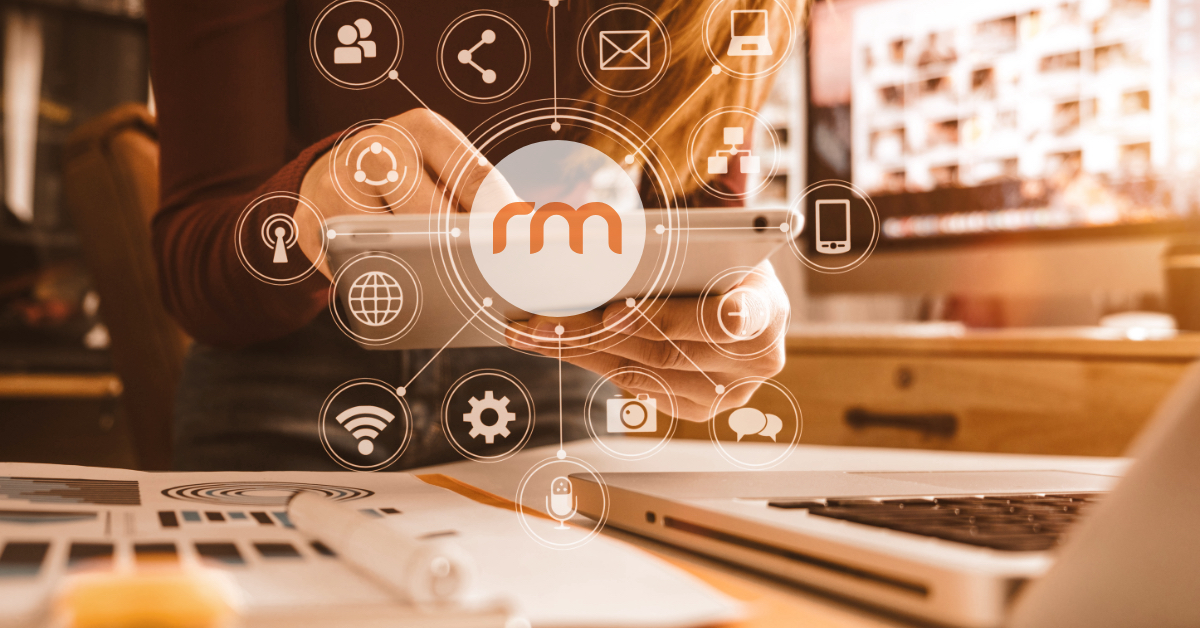 Your website is the online representation of your elective healthcare practice and you want it to have a look and feel that reflects the core of your practice, illuminating what sets you apart. Embarking on a new website design journey can come with a lot of pressure to "get it right," and it's often challenging to know where to start.
At Rosemont Media, we've found that the collaborative design process is smoothest when our clients are familiar with some of the key basics of creating a killer website design. Our designers have more than a decade of experience creating world-class elective healthcare websites tailored to the unique styles, goals, and specialties of our clients, giving them the inside track on what does and doesn't work. Below are some valuable insights from RM's creative design team that can help you navigate the website design process like a pro:
Familiarize yourself with what's out there: "We always want new clients, or those who are going through a redesign, to browse our website portfolio (and review any other websites they'd like) to help identify some clear examples of their preferences. Indicating that you like the style, theme, layout, or color scheme of another website provides your team with a good starting-off point for discussing your customized design."
Know your target market and personal preferences: "The age and demographic of your target market should be the main determining factor of the type of imagery you're including in your design. Also, evaluate the style of photos you prefer (i.e. soft and conservative, bold and provocative, etc.) to provide your designer with some clear-cut likes and dislikes that enable him or her to hand-pick great images for your website."
Use imagery that reflects 'what you do': "You want your homepage to give your viewers a peek into your practice, but not literally. Website visitors generally don't care about seeing surgical photos that are bloody, gruesome, or otherwise off-putting. We encourage you to instead use imagery that helps them visualize/feel the personal transformation they could undergo with the help of your services."
Create a style that blends your branding and personality: "Colors and typeface choices should match other branding you already have (business cards, brochures, etc.), but you want the overall feel of the website to match your personality. Consider options like formal vs. relaxed; clean vs. eclectic. The selection of the stock models—and even the placement of design elements—are influenced by the personality you want your website to reflect."
Have a theme: "Every design needs a theme—without one, your website will be bland and impersonal. You may have great branding to borrow from, or you may be starting at ground zero. If you don't have a logo mark or an established "style," or if you want an identity refresh, your RM website can be an opportunity for a brand creation project. Collaborate with and trust your talented design team to develop a cohesive branding theme/style you'll love."
Commit to using only high-quality images: "Not all digital images are created the same and low-quality images on your website can stick out like a sore thumb. It's vital to the look and feel of your website that your images are of a high and consistent quality. If you are committed to the idea of supplying images of your own patients or want to have a professional photo shoot to create custom imagery for your website, share your plans with your RM design team, and they can discuss important photo quality guidelines you should follow so you are not disappointed with the end result. We suggest that any office imagery, staff photos, etc. should be at the same level of quality as the services you provide."
Create impactful headlines and sections of content on the homepage: "Don't let your message get lost in a sea of content boxes, banners, pop-ups, photos, badges, and buttons. Busy homepages can overwhelm and overstimulate visitors, rather than deliver an easy-to-follow visual and narrative structure that reflects the essence of your practice. The goal is to guide the viewer on a specific journey with a carefully crafted layout plan and thoughtfully tailored messaging."
Adopt a cohesive messaging style that flows: "Choose a consistent voice and perspective for all of your homepage content, or trust your RM writer to develop a cohesive style for you based on any guidance or pre-written content you provide."
Don't forget the importance of usability: "Website usability is impacted by how your design elements and content come together and function as a whole. The goal is to make your homepage/website as user-friendly and functional as possible. This is accomplished by making sure pages are clean and easy to read, all links are clear and accessible, and information is easy to find and understand. Page sections should also create a flow that guides visitors through the hierarchy of the content, ultimately directing them to contact the practice."
Does it Really Matter What My Website Looks Like?
Stated in plain and simple terms, yes—the visual appeal of your website matters much more than you may think. For medical and healthcare practices especially, developing an eye-catching and professional design is one of the most important ways to gain the confidence of your future patients. In a widely discussed study by Northumbria University exploring trust and mistrust in online health sites, a shocking 94 percent of people surveyed cited design issues as the primary reason why they rejected a website.
The nature of the research process means people in your area are more than likely making snap judgements on each website they land on, individually assessing whether they can trust a given doctor or dentist purely based on their first impression of your site. That said, there are a few design no-nos you'll want to avoid when it comes time to bring your custom website to fruition:
Antiquated or outdated design elements
Dull or generic use of color
Lack of navigation aids
An overwhelming or complex layout
Inappropriate or off-putting imagery
Again, the goal is to make your website as navigable, user-friendly, attractive, and reputable as possible. Numerous research studies—not to mention our years of experience in healthcare website design—have certainly illuminated how a good website design can bring patients to your practice.
Let's Talk About Innovative Design
In the end, working with a digital marketing company and design team you can rely on to expertly plan an effective website and guide you through each stage of the process is critical for achieving a stellar finished product. If you are considering a new website or a website redesign, we encourage you to contact our experienced representatives at Rosemont Media to start the conversation about developing a website and marketing strategy that works to achieve your practice goals.
Editor's note: The original version of this post was published on December 11, 2018.