5 Reasons to Invest in Website Content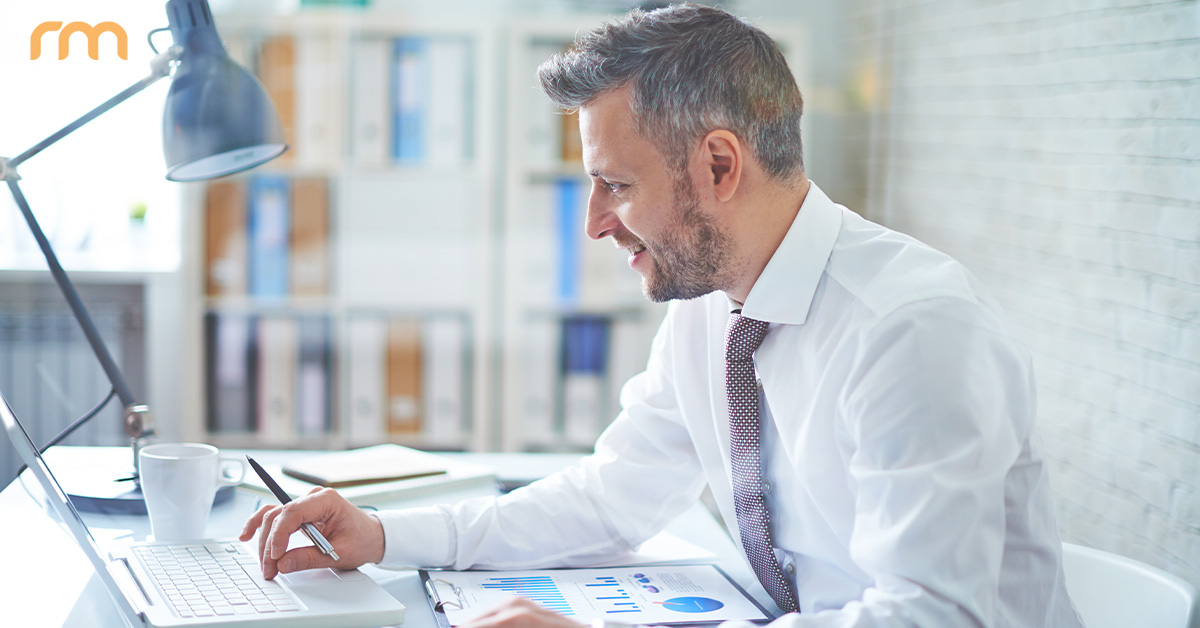 Even if you have the most beautiful practice website, a lack of relevant, quality content can turn visitors away. In the beginning, you may prioritize your site's usability, design, and search engine optimization—and while these are all important, creating powerful content that is helpful, interesting, and original can separate your practice from the rest.
There is a reason the phrase "Content is King" is used so often. Content is believed to be central to the success of a website, providing a variety of untapped opportunities. Investing in originally curated content for your practice's site can help improve website exposure and Google rankings. Here are some of the key benefits you can experience when you invest in a quality content marketing strategy:
1. Enhanced Credibility
Having website credibility means your content comes off as trustworthy and knowledgeable. Your site is often the first point of contact for patients, and having informational content can set your site apart from competitors' by showcasing your in-depth knowledge on the subject. Since your website represents your practice online, you want it to reflect your advanced expertise, making visitors feel confident in the decision to choose your team for care. The more of an authority you seem to readers, the more likely visitors are to turn into actual patients.
2. Greater Online Exposure
The Internet allows information to be distributed worldwide—that is, if your website has content worth sharing. It is important to stray away from the one-size-fits-all approach when generating website content. Instead, focus on creating unique, high-quality, and useful content that is entertaining but also informative. This can have a positive impact on your website while potentially inspiring visitors to share your content through social media platforms for a broader reach.
3. More Beneficial Interlinking Opportunities
Continually adding quality content on your website—whether it be creating new pages, expanding current pages, or authoring blog posts—may provide the opportunity for beneficial interlinking, which is great for user experience and Google rankings. These links also allow patients to easily gain information about relevant and/or complementary procedures your practice offers without having to hunt through navigational menus. (Keep in mind that interlinking has its own "best practices." For more information on this aspect of SEO, visit our page on link building.)
4. Improved Page Ranking
Search engines tend to favor websites that include robust, informative pages with easy-to-read content because they are more beneficial for the viewer. Is your website content answering common questions that prospective patients are asking? This is one of the many ways your content can rank higher in search engines. By investing in high-quality website content, your site can have a better chance of ranking well for key terms in search results, potentially leading to an increase in website traffic.
5. Better Brand Identity
One of the most important benefits of investing in content is brand identity. The content you create makes you memorable; it's what keeps patients coming back for more. Your website content helps establish your brand identity in the mind of your patients, often marking their decision to further engage with your practice. If the content your website contains is high in quality, your site can become a valuable online resource for patients (who may even start referring others to your site and/or practice).
Need Help?
When it comes to budgeting for the cost of a practice website, content is worth its weight in gold.
And while creating it can be simple, finding the time to regularly produce quality content can be a bit more challenging when you're running a dental or medical practice. Fortunately, with the help of the experienced team at Rosemont Media, your content can shine. Our experts can review your current content and formulate a customized strategy designed to reap the benefits discussed above and take your website to the next level.
Contact Rosemont Media today!
Editor's note: The original version of this post was published on July 11, 2017.