How Much Should a Practice Website Cost?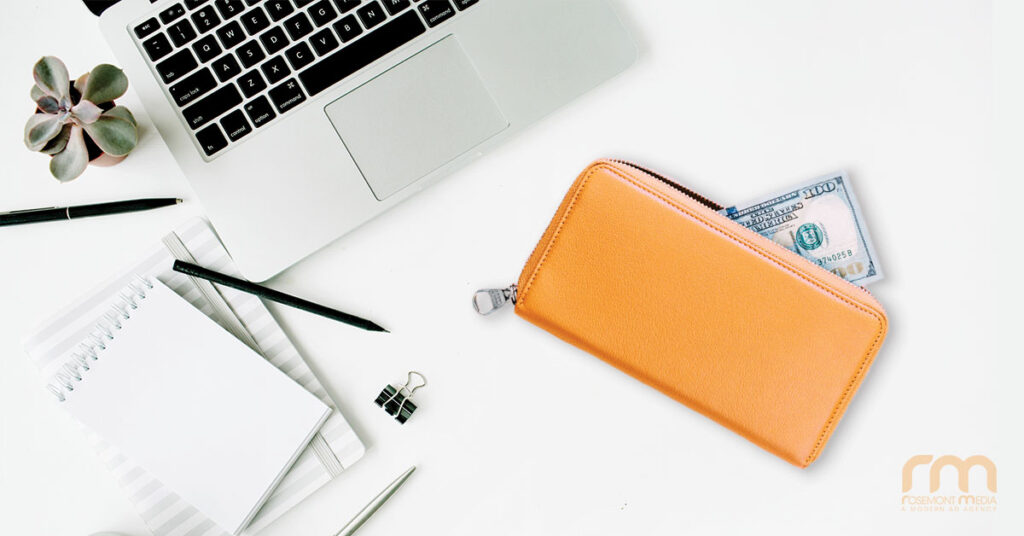 Similar to pricing for the customized treatments your practice offers, the overall cost of a medical or dental website can vary greatly, depending on factors such as the web design firm you are considering and the particular elements, features, and degree of customization you desire. To assist you in determining an appropriate budget for a new site, we've provided some expert guidance below to help you identify a realistic price range for the type and quality of website you need.
Templates vs. Custom Design
When shopping for a new website, it may be difficult to determine value when it comes to these two types of designs.
A template can be customized (to a point), and can sometimes look quite decent. However, since you won't actually own the design, this option can ultimately end up costing you more in the long run as you will likely have to pay a recurring fee to use the template. Additionally, these sites are often poorly coded, which can lead to less than ideal SEO performance. Being aware of the exact quality of the coding can obviously be difficult, so we recommend asking the company to show you examples of how well their websites perform in search engine results, to get a better idea of what you can expect. Ultimately, template websites typically only address the most basic needs and elements.
Conversely, with a 100% custom website design, all the elements of your website (design, functionality, content, etc.) can be tailored exactly the way you want them, reflecting your practice in a personalized, one-of-a-kind way. Additionally, the SEO can be expertly written in a manner designed to target your specific market. Custom website design allows you to produce a unique look and feel for your website that can range from covering only essential elements to creating a totally interactive experience for the viewer.
For more on the difference between template designs and sites that are built from scratch, visit our post on custom websites vs. customizable websites.
Budget
If you think a "fancy new website" isn't in your budget, think again—certain medical and dental web design firms, such as Rosemont Media, offer a variety of packages to help doctors and dentists obtain a new, customized, responsive website that can meet their needs while still fitting into their desired price range.
So, which package is right for you? The best way to figure out how much you should be spending on a new website is to determine what's most important to you. Is the goal of your site to attract new patients? Should your site focus on informing and educating those who visit it? Do you want to provide access to online forms? How many procedures are offered at your practice? Do you want your site to be extremely interactive? Do you want to feature videos? Are you hoping to establish your practice as the authority on a specific procedure? These are all questions that can help determine the price point for your new site. If you already have a price point in mind, answering these types of questions can also help you prioritize your needs and fit the most important elements into your particular budget.
Credibility
To think a newly designed website isn't necessary for your practice is understandable—it's likely not exactly at the top of your list of priorities. However, it is important to remember that the functionality and design of your website can impact your credibility with patients. Your website is a direct reflection of you and your practice, so if it seems outdated or poorly organized, patients may believe your practice is also a bit behind-the-times. Regularly refreshing the look and feel of your site can help you maintain a positive reputation.
Content
As you analyze the price of your new or updated website, ask yourself: is content included? If so, will it be 100% unique to your practice? If the team working to build your website is able to provide you with personalized, original written content, your site can stand out among your competitors. If canned copy is used, however, it is likely to hinder your ability to rank well on search engines. The original content on your site can go beyond written information, as well—you may wish to highlight your top procedures with custom pages that feature important information in creative ways, such as with infographics. These dynamic pages not only bring attention to the treatments you want to focus on, but with proper optimization of digital assets, these pages can have a higher potential for gaining visibility in the SERPs.
Additional Considerations
To find out which type of website is worth the cost, here are a few more important details to consider:
If you will not own the design, what is the regular fee associated with it?
Will the website be mobile-ready? If not, you will want to keep shopping—the way the site looks and performs on various devices is critical for users.
Does the company provide SEO for the website?
What does the rest of the site look like? Be sure to look beyond a good-looking homepage—are there any "inside pages" with an interesting custom design?
If you're still not sure how to evaluate potential web design firms, we encourage you to contact Rosemont Media today to speak with one of our friendly and knowledgeable consultants. Our team of experts will be happy to help you identify an appropriate budget and find a website design package that can best meet your needs.
Editor's note: The original version of this post was published on April 19, 2016.