Dental Marketing Firm Rosemont Media to Attend AACD 2015 in San Francisco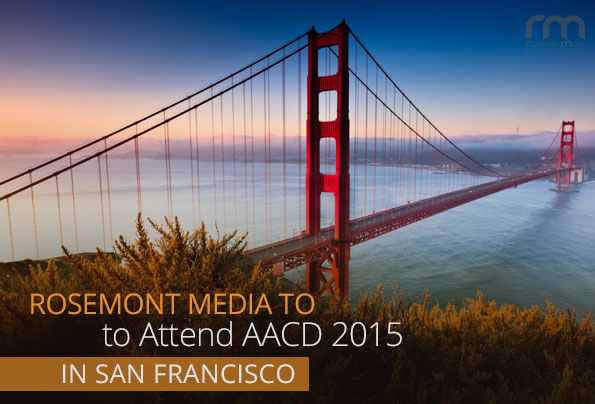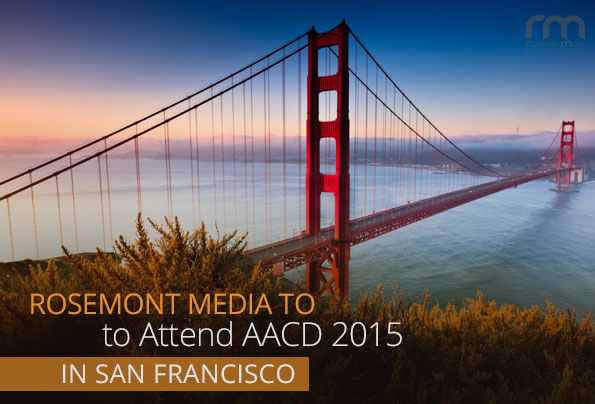 Rosemont Media, a digital marketing company based in San Diego, announces their participation in the upcoming meeting for the American Academy of Cosmetic Dentistry, which includes a speaking engagement featuring the company's CEO and a cocktail party for attendees.
San Diego, CA — This May, dental professionals from all over the United States will travel to San Francisco to attend an annual educational conference hosted by the American Academy of Cosmetic Dentistry (AACD). Each year, the event allows dentists to discover new ways to improve patient care, learn about upcoming technologies, and enhance their practice. To help dentists stay on top of the ever-changing online marketing industry, AACD Corporate Member Sponsor Rosemont Media, a dental marketing firm based in San Diego, will attend the meeting as an exhibitor and host of cocktail hour. Furthermore, the company's CEO, Keith Humes, has been asked to be an Expert Panelist as a part of the "Web & Social Marketing for the Aesthetic Practice" Power Session.
AACD 2015, which is set to take place from May 6th – May 9th, offers many hands-on workshops that are designed to provide dental teams with innovative and progressive learning opportunities. Humes says he is honored to be a part of the Power Sessions, and is enthusiastic to share his knowledge about Internet marketing with so many of the country's most talented cosmetic dentists. With over 17 years in the industry, Humes plans to touch on topics such as social media marketing, dental website design, Search Engine Optimization (SEO) tactics, and more. One subject Humes says he is particularly excited to discuss is the recent update to Google's mobile search results. He explains this change can have adverse affects on websites that are not mobile-friendly. According to Humes, Rosemont Media has been implementing mobile-friendly websites for their clients since 2008, and he hopes to stress the importance of this feature to dentists who have yet to update their practice's website.
Rosemont Media's Dental Consulting team will accompany Humes at the AACD 2015 scientific session, and will be at booth #1808 showcasing examples of the company's innovative and customized website designs. The team will also be available to answer any questions about online marketing and how it can help dental practices grow and succeed. Additionally, Rosemont Media will host a cocktail hour in the exhibit hall on Thursday, May 7th from 5:30pm-7:00pm as another opportunity for dentists to meet and greet with the knowledgeable staff.
Humes says he strongly encourages any dental professionals at AACD 2015 to attend the "Web & Social Marketing for the Aesthetic Practice" Power Session on Thursday, May 7th from 2:30pm-5:30pm at Course L232 in Moscone West, Level 2, Room 2010 to learn about the latest online marketing tips and strategies. He says he also hopes participants will visit Rosemont Media at booth #1808 and join the dental marketing company for drinks and friendly conversation during the cocktail hour.
Rosemont Media
Rosemont Media is a comprehensive Internet marketing agency specializing in dental marketing and website design. Based in San Diego, the modern ad agency offers market exclusivity to each of its clients, and creates customized websites that are 100% built in California. Through an innovative, ethical, and individualized approach, Rosemont Media provides their clients with a variety of services including responsive website design, reputation management, social media marketing, and more.
To learn more about Rosemont Media, visit rosemontmedia.com and facebook.com/rosemontmedia.