How is Google Rewarding Mobile-Friendly Websites?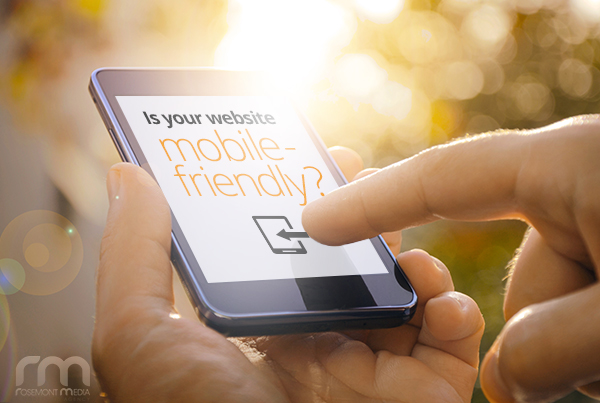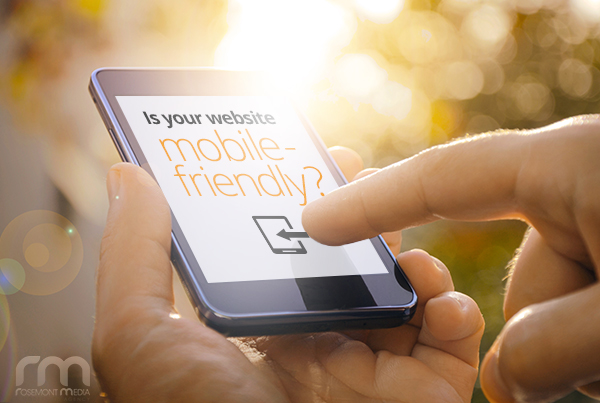 As you may already know, it has become more common for people to use their mobile devices for their online interactions. In response to this, many websites have made adjustments to become more user-friendly for browsing on tablets and smartphones. However, when websites aren't designed to be compatible with mobile devices, users often find themselves in a frustrating situation. Faced with obstacles such as constant zooming and horizontal scrolling, some viewers may give up and move on to another site that's easier to use. Now, with a recent update to how Google displays search results, users will be able to identify mobile-friendly sites immediately, thus saving time.
What Changed?
Google now supplements mobile search results with a "mobile-friendly" label on qualifying sites to help users quickly and easily locate websites that will be compatible with their device: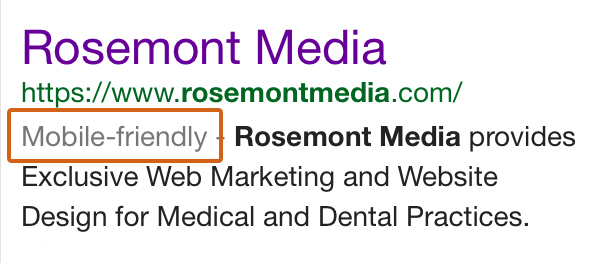 How does Google decide which sites receive the label?
If your website has a responsive design or offers a mobile version, Google should begin adding a "mobile-friendly" label when your site comes up in mobile search results. To qualify as "mobile-friendly," your website must meet the following criteria:
Content is resized to properly fit the user's screen (no horizontal scrolling required)
Text is easy to read on a mobile device without the need to zoom
Flash and other software not commonly used on mobile devices is avoided
Links are not placed too close together (proper spacing helps ensure users can easily select the correct link)
Google says this "mobile-friendly" label will be implemented globally over the next few weeks – will your website pass Googlebot's test?
Contact Rosemont Media
With a customized responsive or mobile website design from Rosemont Media, your site will be sure to benefit from this new update. If you haven't made your site mobile-friendly yet, be sure to contact us to see how we can help you get Google's attention.