5 Ways to Change up Your Practice Marketing During the COVID-19 Pandemic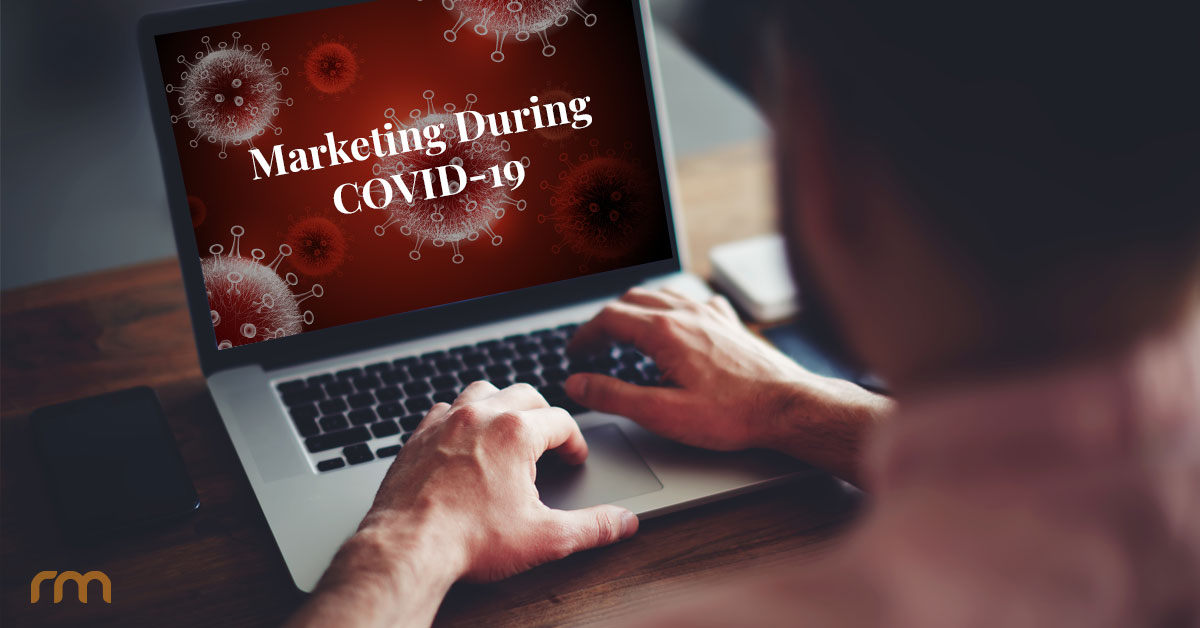 As the whole world faces a common enemy, we all must make adjustments to our lifestyles to ensure our safety, as well as the safety of others. Unfortunately, these crucial changes have made an impact on how we do business — and for a multitude of businesses, including elective healthcare practices, it can mean a loss of revenue. This unforeseeable consequence means budget cuts may need to be made. So how can you scale back certain aspects of your business plan while keeping your dental or medical practice afloat? Rosemont Media CEO Keith Humes offers some expert advice:
1. Reduce your paid media spend for platforms such as Facebook & Google Ads.
The majority of elective healthcare practices are cutting back on advertising right now, but should you cut your advertising budget entirely? The short answer is no — while some practices may be cutting this cost, it's actually a counterintuitive plan. Not only is almost everyone currently spending a large portion of their time on the Internet (particularly on social media), but eliminating your online visibility right now means it will take you a while to ramp back up later on. Instead, we recommend you consider bringing your budget down to about 25-30% of your previous budget. With a reduced ads budget during the pandemic, you may actually be able to maintain a similar level of visibility while spending less. This period of adjustment also presents an opportunity for you to change up your ads to focus on promoting virtual consultations.
2. Make sure your message on social platforms is informative for the moment.
Provide helpful content about local and state guidelines, as well as tips for how to stay healthy and safe — but remember to avoid any language that may come across as insensitive or overly promotional. You may also want to consider posting weekly personalized videos that offer optimism and helpful PSAs for your patients.
3. Have a COVID-19 statement on your website and social media platforms.
These pop-ups and/or blogs can let current and potential patients know how your practice is addressing the pandemic. On top of letting patients know what you are doing to keep them (and your staff) safe, this can be an excellent opportunity to promote virtual consultations.
4. Consider offering virtual consultations.
Although there are paid software platforms available that offer secure, HIPAA-compliant capabilities, this may not be an option when you're already trying to cut costs. Fortunately, there are some simple, cost-effective solutions that can work, such as updating contact forms to enable a photo upload submission feature so patients can send images of their area(s) of concern to you directly. You may also be able to offer consultations via free (or more affordable) video chat platforms, like FaceTime, Zoom, WhatsApp, Google Hangouts, UberConference®, and more — be sure to check your state's specific medical guidelines, but many laws concerning telemedicine have been relaxed a bit during the state of emergency. Another creative way you can connect with current and potential patients is by hosting educational webinars regarding the procedures you will want to focus on most, once you are able to see patients on a regular basis again.
5. Use this time to focus on enhancing your website content.
You likely have a bit more availability right now, so why not take this opportunity to make updates to your website, such as adding more before-and-after photos to your gallery? You can also review the content of your website to identify any outdated material that needs to be revised, as well as areas that could be expanded with more information (we recommend starting with cornerstone content). Additionally, you may want to set up a patient journey or case study that can be featured on your site. Remember — SEO is a long-term strategy that can reap benefits long after the pandemic subsides, and should always be considered a crucial part of any marketing plan, regardless of the current circumstances.
Aside from the tips noted above, some other things you can do include:
Keep a journal of your daily activities during this unprecedented time
Consider offering certain emergency services to help reduce the strain on your local hospital
Participate in regular Facebook Live and/or Instagram Live videos; possibly host mutually beneficial videos with colleagues
Continue to practice and promote safe habits, such as regularly washing hands, staying home as much as possible, wearing a face mask in public, avoid touching your face, etc.
Don't let the pandemic take the wind out of your sails. Instead, use this unique opportunity to adapt and take a different approach to your medical or dental practice. We're all in this together — let Rosemont Media help you navigate these trying times. Contact us today to speak with one of our knowledgeable representatives.