From Writing to Ranking: How Content Shows Up in Search Results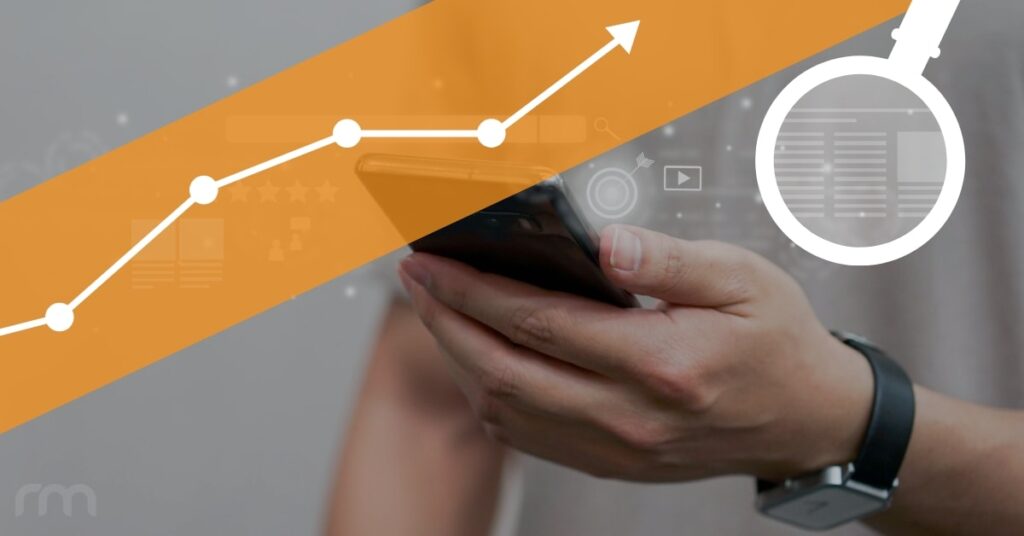 After you've finally launched your website to serve as the perfect encapsulation of your practice and overall expertise, your next thought may be something along the lines of: Where will my site end up in Google's rankings? If you're wondering how or why a webpage earns a spot on Google's coveted list of relevant search results, you're not alone. The ways in which the search engine giant organizes the endless assemblage of information on the web is a source of fascination (and potentially headaches) to anyone who owns a website.
There are a lot of determinants for which sites are positioned at the forefront of Google's SERPs (search engine results pages), from the navigability of your website to the flow of its information architecture (how the content on your site is labeled and structured). These factors—which are rumored to total just over 200—are often fickle and subject to change at the drop of a hat. While the unstable nature of Google's ranking algorithm keeps search engine specialists on their toes in the midst of evolving protocols, the endeavor to improve search quality ensures that one truth will always remain constant: "content is king." In non-industry jargon, this means that the quality of the content on your site will always be the ultimate influence of where your page ranks. Luckily, medical and dental practices are in an excellent position to rank positively on a broad spectrum of inquiries related to cosmetics, wellness, or healthcare—topics that often dominate Google's search queries.
How it Works: Crawl, Index, Rank
The path that can turn freshly written content into high-ranking search results is regulated by three main actions: crawling, indexing, and ranking. Crawling is considered the discovery process, wherein Google's team of robots (crawlers) scour the Internet for content relevant to a user's search. As the bots find content they deem useful, they store this information in an extensive database of URLs called an index. This massive collection of data consists of URLs discovered via backlinks, or external links found on a given webpage. The URLs are gathered and housed for later organization by Google's ranking algorithm, which then arranges the discovered content by order of relevancy, with highly relevant material awarded the top spot of the SERPs.
What Google Looks For
While Google's ranking algorithm is an ever-evolving formula, search engine results will always be ordered by what information is most helpful to the user. With this in mind, the following are just three of the factors that can heavily affect how Google positions your site:
Relevance, distance, prominence: Much of the information that dominates search queries relates to local services users need (e.g. plastic surgeon in Reno). When people search for a medical or dental practice to fulfill their treatment goals, the order of results from this localized search is generally influenced by relevance, distance, and prominence. Relevance refers to how closely a business or service matches what Google's bots think a user is looking for. The distance of a practice from a searcher's location will also affect local rankings, as well as the practice's real-world and online reputation.
Backlinks: Backlinks are links from another webpage that direct to a URL on your site. They serve a primary role in helping crawlers find new URLs to index for potential ranking on Google's SERP. Therefore, the more natural backlinks leading to your website (especially from trusted resources) as a result of high-quality link building, the stronger the likelihood of your pages ranking positively.
Quality content: In trying to provide users with the answers they seek, it's no surprise the key to superior Google rankings is organic, relevant, and uniquely written content. This includes content that is regularly updated, easy to read, and enlightening to the user. Pages that are obviously overstuffed with keywords or offer a poor user experience are usually penalized by Google in the form of low search rankings, or their content not being crawled at all.
Predicting Google's ranking algorithm and tailoring your content marketing strategies accordingly can be complicated to say the least; however, when in doubt, always focus on what is most beneficial for the user. This means producing thoughtful, ethical content that answers frequently asked questions from prospective patients. Does your page help a searcher carry out the task they set out to accomplish, or does your content read like a shameless advertisement that is likely to annoy readers? When your pages are strategically crafted with the user's needs in mind, not only do potential patients have access to valuable education, but this quality content can position your site to dominate the Google SERPs in your area.
The other thing to remember is that content can be seamlessly integrated into the aesthetic and functional appeal of your website as a whole. Essentially, the educational value of long-form content doesn't have to be sacrificed in order to make sure that the beautiful design and technical elements of the site remain prominent, as well. Continuous updating of content can not only be instrumental for search engine optimization and patient education, but it can also be interwoven with other aspects of the website to provide an aesthetically pleasing resource for viewers, ultimately giving them a user-experience that stands out among others.
Is Your Website Utilizing Optimal Content Strategies?
Given what we've learned so far regarding the importance of thoughtfully-crafted, robust content when it comes to ranking well on search engines, it's always a good idea to take a good look around your website from time to time to see if your content is up to speed. Here are some things to keep in mind:
Is my content presenting answers to some of the questions I would ask if I were considering certain procedures?
Do my pages offer original, detailed, relevant, and user-friendly information that at least covers the basics of what may be discussed in an in-person consultation?
Do my pages have room for growth (i.e areas that can be updated and expanded to allow for consistent refreshing of content)?
Does my website employ a helpful linking strategy that offers viewers truly informative ways to navigate to other pages that might interest them?
Remember, well-written content serves two crucial purposes. The first is to provide readers with a thorough and descriptive look inside your practice and comprehensive information on the services offered. The second is to help your website be easily found, and that involves utilizing content strategies that a major search engine such as Google determines to be ideal for achieving higher rankings. Ultimately, these two things feed into each other, which can benefit viewers looking for good information and your website's search engine placement!
Questions?
If your Google rankings aren't cutting it, our team at Rosemont Media has over 15 years of experience in staying abreast of SEO best practices and developing custom strategies that yield excellent results. Reach out to our team today to learn what we can do for your practice.
Editor's note: The original version of this post was published on December 4, 2018.