5 Blogging Tips for Doctors and Dentists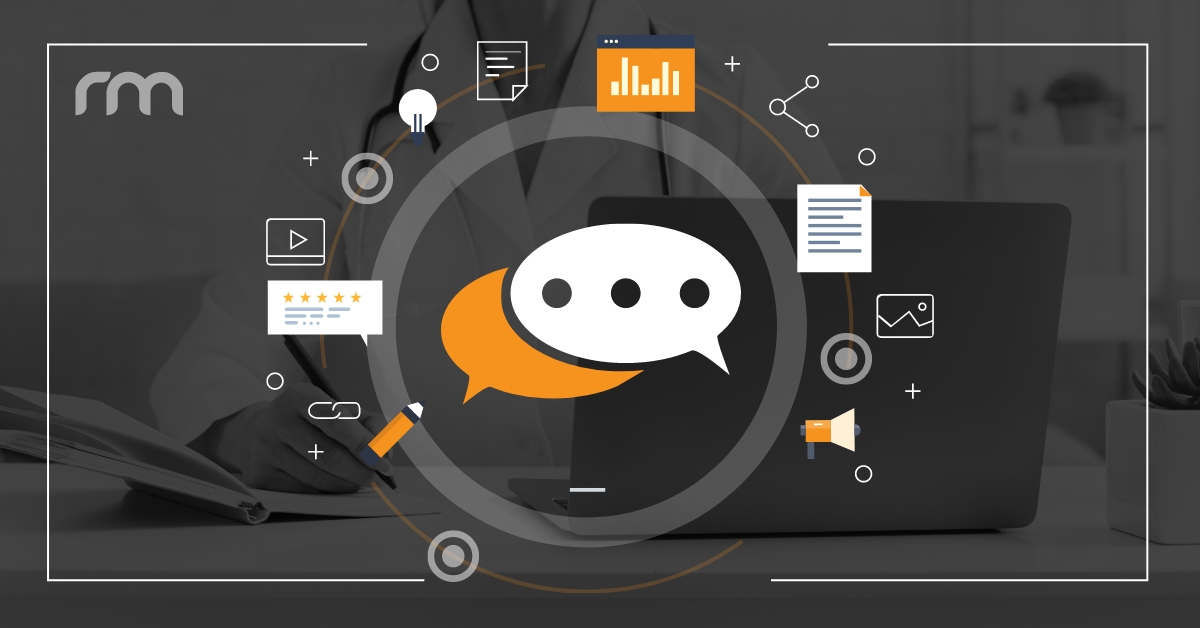 As a medical professional, your digital presence plays an integral role in the overall success of your business. After all, in our technology-driven age, a word-of-mouth reputation can only take you so far. In addition to your highly-valuable informational pages, you may find it helpful to equip another tool for reaching your patients: the blog.
When well-written and optimized properly, blog posts can be an extremely powerful method of patient communication. Whether the post describes one of your top procedures or answers a frequently asked question, it's your blog, and it can be written in your voice. Your own personal touch combined with avant-garde marketing strategies can turn your blog into a stellar representation of your practice, thereby helping you develop an even larger clientele. Here are a few tips from our creative team at Rosemont Media to help you take advantage of the many benefits of blogging:
Know Your Audience
Before you choose a topic for a blog, put yourself in your patients' shoes for a moment. What kind of information do they need/want to read about? Alternatively, what do you want them to know about the treatments you offer?
If you're not sure, there's no reason to worry. Finding a solid blog topic can be as easy as identifying the long-tail keywords in a Google search bar. For instance, if you search "porcelain veneers", you can see related popular searches by looking at the autocomplete suggestions that show up (e.g., "porcelain veneers cost", "porcelain veneers San Diego", etc.). When you search for a term, you'll also notice that a "People Also Ask" section may come up, generating popular questions (such as, "How long do porcelain veneers last?"). Most of these questions can make for excellent blog topics, and because they're based directly on popular searches, your post has a good chance of attracting plenty of views.
Stay Current
There's nothing wrong with updating a blog post from years ago; in fact, this can be an effective way to redirect traffic to your site. Take a look at your older blogs to see if any content needs to be updated. You may find that some of your blogs contain outdated information, or you may simply want to include new information about developments or procedural options. Furthermore, if you are participating in any upcoming fundraisers, hosting an event, or recently received a notable accolade, such topics can lend themselves very well to informational blog posts about your practice.
Optimize Your Blog
Those who are unfamiliar with search engine optimization (SEO) sometimes find the concept intimidating. All the moving parts, strategies, and little nuanced details that make up a comprehensive marketing plan can feel overwhelming at first; however, having a professional content marketing team on your side can make a vast difference. An SEO strategist's job is to promote your practice across multiple platforms using a supreme knowledge of SEO techniques. As such, the best way to learn the SEO "game" is to equip the help of a content marketing team.
Utilize Social Media
Combine industry-savvy SEO with social media marketing and you have a recipe for a widely-read blog! That said, if you have not established a presence on Instagram, Facebook, or other major social media platforms, doing so can dramatically increase your website's traffic. Promoting your blog via posts on Facebook or Instagram Ads not only opens the door for more potential patients to read your posts, but it creates opportunities for sharing and interaction.
Enlist a Pro
While blogging is an integral part of your digital presence, it's often helpful for doctors and dentists to seek help from a professional marketing team to write and optimize their blog. After all, your priority is patient care, so it's likely that you simply do not have time to sit down and write a blog. An experienced marketing team can incorporate your practice, your background, your associates, and even your personality into your blog. What's more, a quality marketing company that specializes in your particular field should be able to help you produce content that is both engaging and factually accurate.
To learn more about top-of-the-line strategies for writing and optimizing blog posts, contact our team at Rosemont Media today!