How to Boost SEO with Your Website Design & Build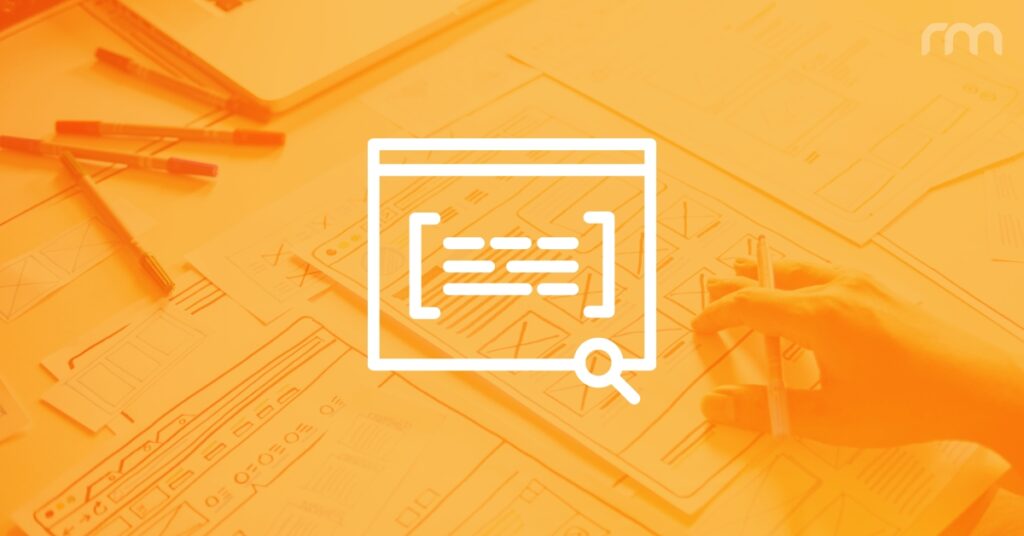 How does Google choose the order of websites to list in its search results? Search engine robots regularly crawl through websites, making note of how each site's ranking factors compare in its search algorithm. Google's top-secret algorithm is rumored to have over 200 ranking factors, and these can best be understood when breaking them down into themes.
The details behind how a website is designed and built has a significant impact on its placement within the search engine results pages (SERPs). Take a look at four major factors to consider when planning your SEO efforts, as detailed below.
Site Speed
Search engines want to give users the best possible results, and websites that load quickly help create a better overall user experience. Google has even emphasized the importance of website speed, indicating it as a signal for how its algorithm ranks pages. Not to mention, research has shown users are frustrated by slow-loading websites and ultimately leave them if they aren't fast enough. Factors that can affect how fast your site loads include file and image size, caching, plugins, traffic volume, and more.
An Extra Word About Plug-Ins
Plug-ins can be a blessing or a curse when it comes to speed and other aspects of a website, depending on how they are utilized. Best-case scenario: plug-ins (a.k.a. "add-ons") provide extended and enhanced website functionality, along with helpful additional tools for viewers. Worst-case scenario: plug-ins drag down your site's speed and performance, endanger website security, and potentially have a negative effect on SEO rankings. That's why it is always good to make plug-in monitoring a regular part of website maintenance efforts. In general, only a small amount of reputable, secure plug-ins that offer genuine value to the user experience and to the website should be utilized (and updated as necessary). Other than that, custom-coding (see below) is the way to go.
Clean Code
While the appearance of a website is definitely important, simply having an attractive design is not enough. The coding behind your website design needs to be optimized so search engines can understand why you deserve a high ranking. Search robots can more effectively crawl websites with a strong structural foundation of well-organized code. Additionally, using the right content management system (CMS) for your needs, such as WordPress, can allow for easy content additions, automatically generated sitemaps, and search engines to be alerted of fresh content.
Upgrades
Great websites are constantly evolving with freshly updated content and the occasional redesign to stay relevant. Unfortunately, if these upgrades are not done correctly, they can cause a number of issues with your site. One of the worst things that can happen to a website is if the pages of a site are incorrectly redirected during an upgrade. Make sure all new pages of content have 301 redirects in place, and monitor Google Search Console for crawl errors. By taking the right steps and proper precautions, you can continue to improve your SEO, rather than undo your hard work.
Mobile Compatibility
As search engine algorithms have become more sophisticated over the years, mobile compatibility has become a crucial part of website design. Google prefers sites built with a responsive design, which means the layout automatically resizes according to the dimensions of the Internet device in use. Whether someone is on a personal computer, tablet, or smartphone, designing your website with responsive capabilities allows for a more user-friendly experience.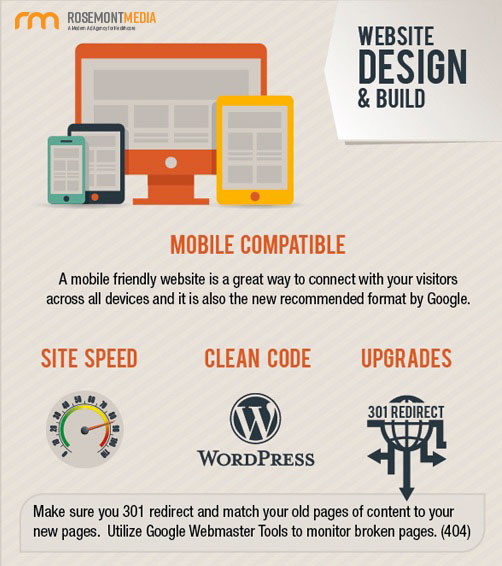 To learn about other areas of your website that affect your position in search results, check out some of the top SEO ranking factors. Need help optimizing your website design? Contact our team at Rosemont Media to get started!
Editor's note: The original version of this post was published on January 17, 2014.