7 Ways to Enhance Your Website's Usability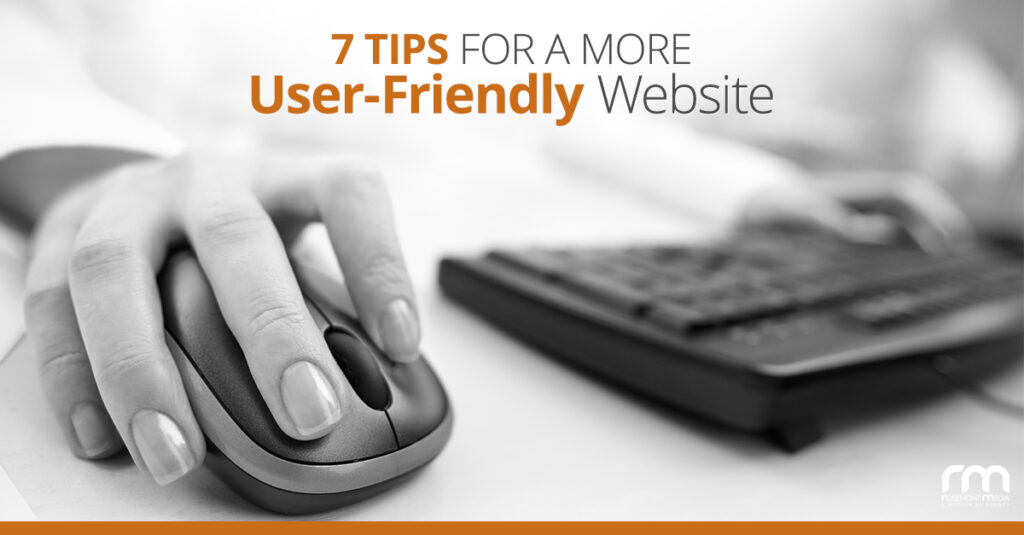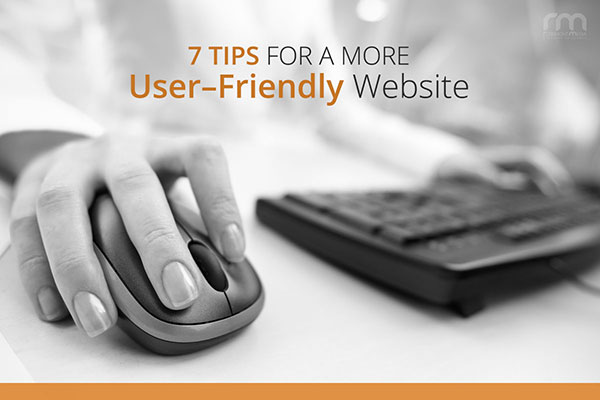 Have you ever forgone a purchase or activity simply because you didn't have the desire to deal with its complexity? It's not that you couldn't figure out how to assemble the new coffee table you found at your local furniture store; it's that further down the aisle you discovered a coffee table that fits your room just as well and comes pre-assembled. Or how about…it's not that you wouldn't be able to find what you're searching for on one online store; it's that you feel another online store's website is easier to use.
As a culture, we're always looking for ways to save time, which is why we highly value ease and convenience. Just as you may pass on a product – or a means to purchase that product – for a simpler, less time-consuming option, the same can be said for individuals visiting your practice's website. If a prospective patient accesses your website, why would they stick around if the site isn't compatible with their Internet-browsing device, they can't easily access and/or read helpful information about their treatment of interest, or they have to search high and low for a way to contact your office? What would keep them from closing out of your site and finding a more user-friendly resource?
Below are seven ways you may be able to enhance the usability of your website, ultimately enticing patients to remain on your site longer and eventually take action.
1. Responsive or Mobile Design
With the majority of online searches being conducted via smartphones and tablets, equipping your website with a responsive or mobile-friendly design is critical. Patients using these devices to research various treatment options aren't going to put up with a website that requires constant pinching, scrolling, and resizing just to read the content. By implementing a responsive or mobile design, you can ensure your website automatically adjusts its sizing and layout to provide the best user experience, no matter the device.
2. Easy-to-Read, Informative Content
This pertains to the aesthetics and value of your content. In regard to aesthetics, the font size, type, and coloring should easily legible. Any font that is too small, obscure in style, or contrasting in tone with background imagery may cause people to strain to read your content, which can be off-putting. Concerning the value of your content, you want to provide enough information that the patient feels informed about their prospective procedure, but not so much that they get overwhelmed. Breaking your content up into easily digestible sections is often beneficial, as is refraining from too much medical jargon. You'll also want to employ a substantive content marketing strategy while avoiding spammy, clickbait content that provides little to no value to readers.
3. Convenient Navigation
It doesn't matter how great your content is if visitors have a difficult time accessing it. For this reason, providing convenient navigation throughout your website is essential. In addition to beneficial linking between complementary pages, we generally recommend an easily accessible navigational menu located visibly in your site's design. Whether you choose a menu that drops down from the header or one that expands and collapses from the sidebar, this effective tool enables visitors to seamlessly jump from one page to another to find exactly what they are looking for.
4. Captivating Landing Page Images
Including captivating imagery on your homepage and various landing pages entices people to stay on your website and navigate further. These images can be of models and/or actual patients you have treated, essentially showcasing the look or outcome that may be achieved with certain procedures.
5. Videos
Many people learn better through visual aids. Providing on-page videos can be an excellent way to not only reach these types of individuals, but also give patients a chance to hear your voice and feel as if they are establishing a personal connection before ever stepping foot in your office. Additionally, video testimonials offer a great complement to written testimonials, enabling viewers to see the results achieved by your previous patients, as well as truly sense the joy and self-satisfaction you have helped them attain.
6. Before-and-After Photos
People want to know if you truly walk the walk, or merely talk the talk. By including quality before-and-after photos on specific treatment pages as well as in an easily accessible photo gallery, prospective patients can get an idea of the type of results you may be able to achieve for them. This simple yet effective method can be imperative to having a patient choose you over another dentist or medical professional who claims to achieve exceptional results but provides no evidence.
7. Visible Contact Points
What's the point of providing all of the excellent elements above if your visitors can't easily contact your practice? In addition to having a specific page devoted to contact information, your office phone number, address, and email form should be visibly displayed in your overall website design. When a potential patient is interested in scheduling a consultation, or even if they simply want more information, the last thing you want is for them to struggle figuring out how to contact you. To avoid this issue, we suggest including your contact information in the header, footer, and/or sidebar of your site, as well as adding a "Contact Us" link or button to every page.
If you have any questions about enhancing your website's usability, or if you are interested in acting on any of our suggestions above, Rosemont Media is here to help. Please contact us today, and one of our friendly consultants will be happy to assist you in any way we can.
Editor's note: The original version of this post was published on October 20, 2015.