8 Ways to Enhance Your Website's Usability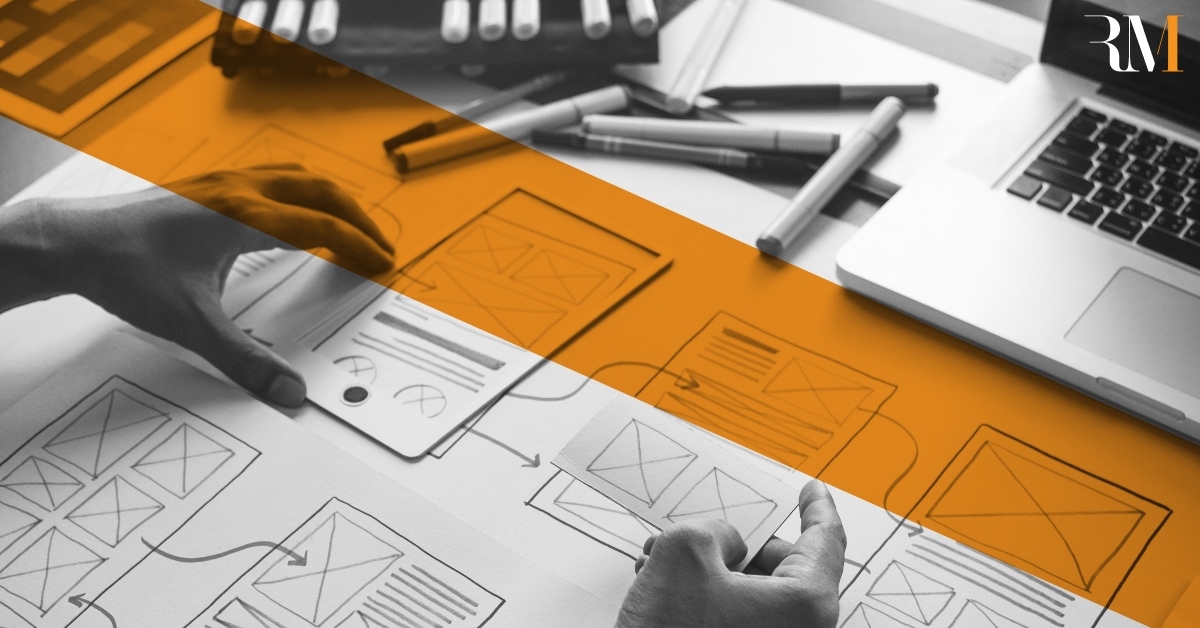 When it comes to your medical or dental website, you want to not only attract visitors, but also to create a pleasant user experience that inspires them to stick around. This often begins with helpful information that likely landed them on your site in the first place, but if your site isn't user-friendly, it might not matter how valuable your content is — they may leave before giving it a chance. 
Website usability refers to how easy it is for a person to navigate a site and find what they came for. It's the "ease of use" from the moment they land on your page. Common issues that can affect a website's usability include pop-ups, layout shifting, abnormally small text, and broken design elements. A website's usability plays a major role in the success of the site as a whole. After all, why should someone struggle with accessing a website when there are so many others to choose from?
It's estimated that you have less than 15 seconds to capture a visitor's attention before they seek another source. This is why it's crucial to make a good first impression and ensure the quality of your website supports a positive user experience.
Regardless of where your website is now, chances are it can be improved in one way or another. To help you enhance its usability, we're sharing eight tips below that can ultimately entice patients to stay on your site longer and eventually take action.
1. Responsive or Mobile Design
With the majority of online searches being conducted via smartphones and tablets, equipping your website with a mobile-friendly or responsive design is critical. Patients using these devices to research various treatment options aren't going to put up with a website that requires constant pinching, scrolling, and resizing just to read the content. By implementing a responsive or mobile design, you can ensure your website automatically adjusts its sizing and layout to provide the best user experience, no matter the device.
2. Easy-to-Read, Informative Content
This pertains to the aesthetics and value of your content. In regard to aesthetics, the font size, type, and coloring should be easily legible. Any font that is too small, obscure in style, or contrasting in tone with background imagery may cause people to strain to read your content, which can be off-putting. Concerning the value of your content, you want to provide enough information that the patient feels informed about their prospective procedure, but not so much that they get overwhelmed. Breaking your content up into easily digestible sections is often beneficial, as is refraining from too much medical jargon. You'll also want to employ a substantive content marketing strategy while avoiding spammy, clickbait content that provides little to no value to readers.
3. Convenient Navigation
It doesn't matter how great your content is if visitors have a difficult time accessing it. For this reason, providing convenient navigation throughout your website is essential. In addition to beneficial linking between complementary pages, we generally recommend an easily accessible navigational menu located visibly in your site's design. Whether you choose a menu that drops down from the header or one that expands and collapses from the sidebar, this effective tool enables visitors to seamlessly jump from one page to another to find exactly what they are looking for.
4. Captivating Landing Page Images
Including attractive imagery on your homepage and various landing pages can be a valuable supplement to your content, enticing people to stay on your website and navigate further. These images can be of models and/or actual patients you have treated, essentially showcasing the look or outcome that may be achieved with certain procedures. You can also utilize diagrams or infographics to further explain a procedure, creating a more visual way for visitors to understand your information. In addition, images used strategically throughout a website can help break up longer sections of text, offering some relief and making the whole page more digestible.
5. Practice or Testimonial Videos
Many people learn better through visual aids. Providing on-page videos can be an excellent way to not only reach these types of individuals, but also give patients a chance to hear your voice and feel as if they are establishing a personal connection before ever stepping foot in your office. Additionally, video testimonials offer a great complement to written testimonials, enabling viewers to see the results achieved by your previous patients, as well as truly sense the joy and self-satisfaction you have helped them attain.
6. Before-and-After Photos
People want to know if you truly walk the walk, or merely talk the talk. By including quality before-and-after photos on specific treatment pages as well as in an easily accessible photo gallery, prospective patients can get an idea of the type of results you may be able to achieve for them. This simple yet effective method can be imperative to having a patient choose you over another dentist or medical professional who claims to achieve exceptional results but provides no evidence.
7. Visible Contact Points
What's the point of providing all of the excellent elements above if your visitors can't easily contact your practice? In addition to having a specific page devoted to contact information, your office phone number, address, and email form should be visibly displayed in your overall website design. When a potential patient is interested in scheduling a consultation, or even if they simply want more information, the last thing you want is for them to struggle figuring out how to contact you. To avoid this issue, we suggest including your contact information in the header, footer, and/or sidebar of your site, as well as adding a "Contact Us" link or button to every page.
8. Consistent Content and Design
Website consistency can be employed in content and design choices, such as heading sizes, font options, formatting styles, and coloration. Each page should be cohesive and matching, sticking to the same theme or style guide. By maintaining consistency across all your pages, visitors can have an easier user experience. When they navigate onto a new tab or page, visitors will know they're still on the same website because everything looks the same and there's a sense of familiarity. Any conflicting content or design changes makes it possible for users to feel lost and confused, as well as unwilling to trust your website.
Are You Following the Website Accessibility Guidelines?
Website owners are being urged to follow the Website Content Accessibility Guidelines (WCAG) 2.1 AA standards by providing an Accessibility Statement and implementing 50 success criteria. Since this can often feel out of a healthcare practice's wheelhouse, Rosemont Media is thrilled to offer clients our Website Accessibility Compliance Services to help protect your medical or dental team.
Visit our Why Website Accessibility Is Important blog for more information.
If you have any questions about enhancing your website's usability, or if you are interested in acting on any of our suggestions above, Rosemont Media is here to help. Please contact us today, and one of our friendly consultants will be happy to assist you in any way we can.
Editor's note: The original version of this post was published on October 20, 2015.