Ramping Up Content Marketing Efforts as Your Practice Re-Opens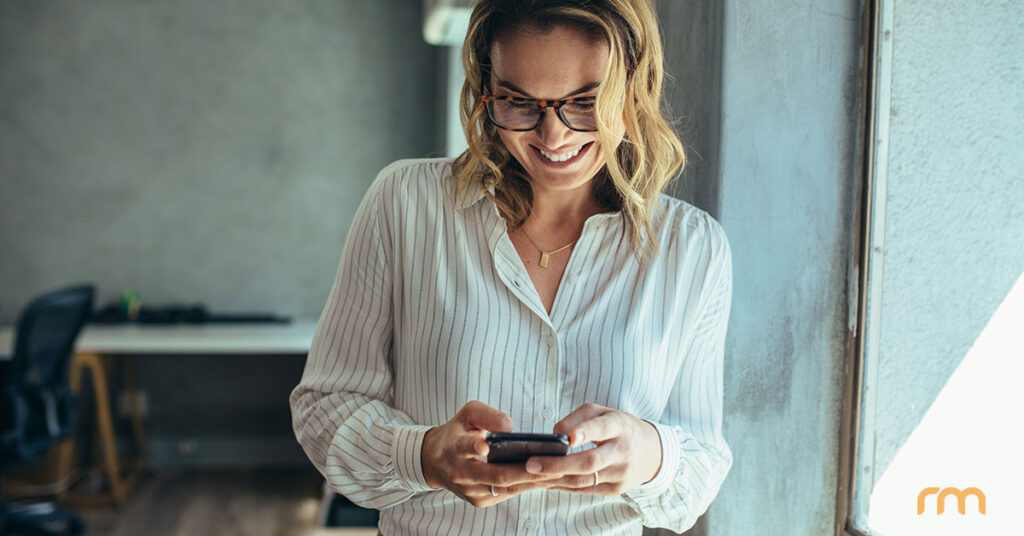 After weeks of nonexistent or limited activity, many healthcare providers across the country have now received the green light to begin re-opening their practices with new and improved safety protocols in place. Returning to business post-lockdown poses an array of challenges for plastic surgeons and dentists; one of the most glaring obstacles being how to reproduce the same patient traffic that existed before the pandemic. Given the new Google algorithm update that rolled out in May—which has seen the search engine rewarding websites that contain relevant, high-quality content—ramping up your content marketing strategy now offers more opportunities than ever to maximize your online visibility and entice patients into your practice.
The Power of Custom Content
There is ample evidence to suggest that unique digital content from medical and dental practices is a powerful medium to capture readers' interest and ultimately transform this curiosity into growth for your patient base. According to numbers from the Pew Research Center and Cornell University's Roper Center For Online Public Opinion Research:
74% of patients would rather get information from articles instead of ads
72% of online users search for health information online
55% of consumers say they are more likely to purchase from a company that provides them with custom content
70% of users prefer custom content because it is tailored to their interests
Needless to say, there has been a substantial spike in beauty and health-related search queries as lockdown measures across the country continue to be lifted. Just take a look at the surge in plastic surgery searches recorded by Google Trends this past month. While this data certainly bodes well for dentists, surgeons, and medical professionals, it doesn't mean much unless you're actively taking advantage of the upturn by bolstering your content marketing efforts.
Shine a Light on Your Content
It's well-known (and reinforced by the statistics above) that fresh, high-quality content is valued exceptionally by potential patients and search engines alike. Rather than publish the same information that is regurgitated in every corner of the web, you can make your content stand out by:
Using Multimedia to Liven Up Your Pages
Incorporating multimedia content onto your most prominent pages can improve site navigation, make the information more user-friendly, and even boost your conversion rate. At Rosemont Media, pages which feature a combined use of media are usually referred to as custom landing pages.
Custom landing pages, also considered cornerstone content, provide an engaging, visually enticing, and easy-to-read format to promote your most important services. With a custom page, each section is built to attract the reader's attention and designed around the information provided by using a combination of diagrams, infographics, videos, and other types of multimedia. This not only creates more digestible and appealing content for your readers, but also makes your top procedures stand out from your inside pages, which typically only consist of text, headers, and perhaps a few images.
A great example can be seen in the image below, which depicts one interactive section of a custom Medical Spa page built for McCormack Plastic Surgery: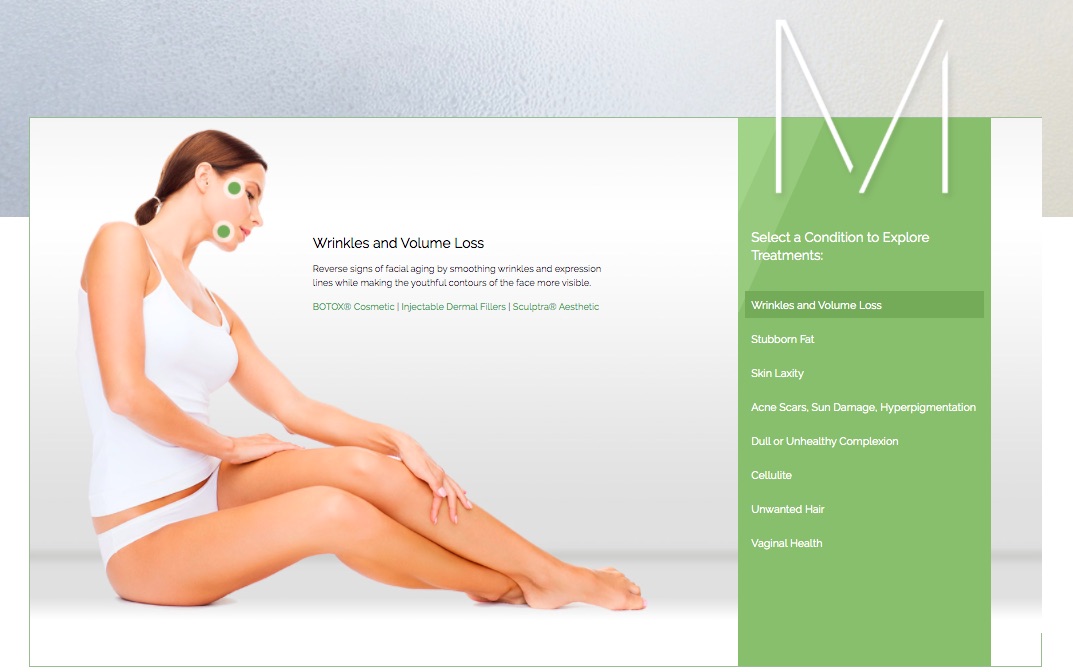 Delving Into Treatments Featured as Specials/Promotions
We recently discussed how creating strategic specials and promotions can be a highly effective and profitable action to welcome individuals back to your practice. Upon learning of your new specials, the first thing a potential patient is likely to do is comb your site for additional information on the treatment/procedure in question before they commit to a decision. With this in mind, the amount of relevant content you have available on your site can mean the difference between a booked appointment and a lost opportunity. Be sure that whichever treatment special you wish to promote leads to a detailed page that educates patients on the facts they're eager to know, such as recovery time, treatment time, cost, candidacy, etc.
Describing a Top Procedure Interview-Style
For most patients, it's important to forge some sense of a personal connection with their doctor or dentist. With elective healthcare practices in particular, this rapport often makes it easier for individuals to entrust a medical provider with their safety and care. One way you can better connect with your patients while promoting your services is by outlining the details of one of your top procedures in a Q-and-A interview format. As medical professionals viewed by the public as health authorities, relaying the facts of a popular procedure in a more personal tone can allow you to garner patient trust and help you earn their loyalty as consumers. In the age of COVID-19, this mutual trust is more important than ever to practice growth.
Of course, a killer content marketing plan is most successful when paired with equally robust social media marketing and SEO strategies for your practice. These processes go hand-in-hand, and only when each component is able to work synchronously with each other can your healthcare marketing strategy truly shine. If you're stuck, the team at Rosemont Media can find a creative solution to all of your digital marketing needs and challenges—just give us a call to discover what we can do to help grow your practice!