Top 5 RM Blogs of 2021 to Help You Master Digital Marketing in 2022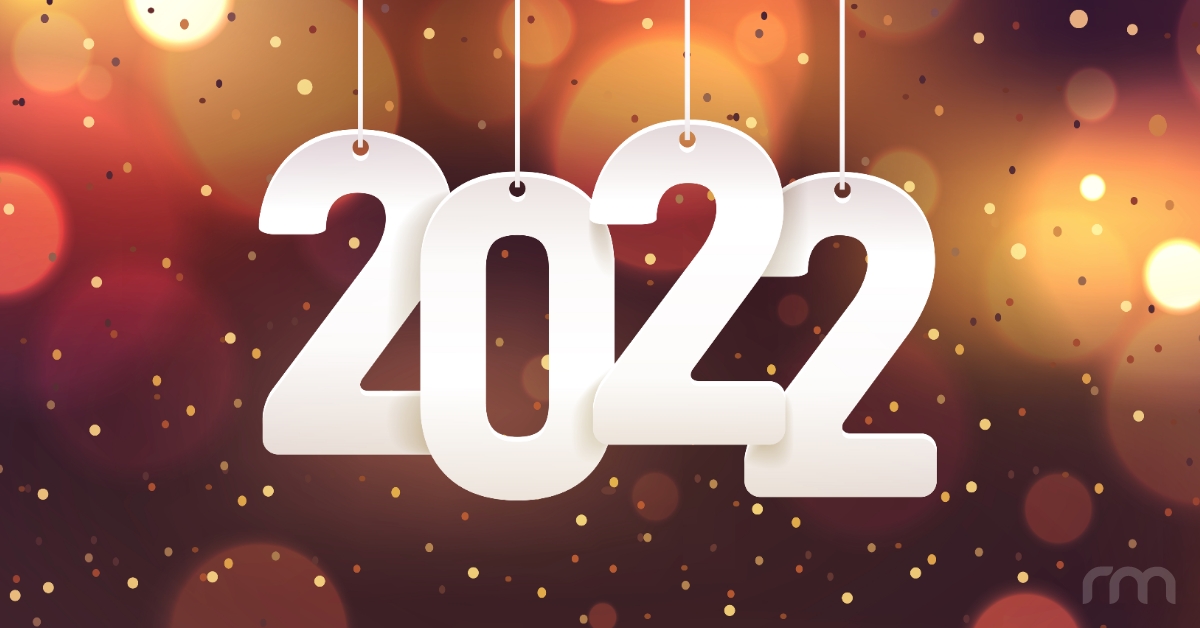 Keeping up with last year's trend in plastic surgery demand, 2021 saw a notable surge in cosmetic and elective healthcare all over the country. Our digital strategists continued to help our clients stand out in a crowded market while adapting to changing circumstances, offering robust tools such as Website Accessibility Compliance audits and citation management monitoring, among many other services to solidify their position at the top. With another year in the books at Rosemont Media, our team is already looking towards the future of healthcare marketing. We're welcoming 2022 with a look back at some of our top-performing blogs of 2021, which covered the entire gamut of search engine optimization, website design, content marketing, and so much more.
#5: How Your Social Media Presence Can Boost SEO
From establishing quality backlinks to developing a distinct brand identity, a solid social media presence can increase your organic search rankings in more ways than one. Dental and medical practices everywhere have leveraged their social platforms to reach a broader audience, engage with members of their community, and market directly to their patient base. Though SEO is not directly affected by how many social media "likes" and followers a business procures, the two are closely intertwined.
#4: Checking Your Website Health with Google Search Console
Monitoring the health of your website "under the hood" is easier than ever with tools like Google Search Console (formerly known as Google Webmaster Tools). This free online tool offers comprehensive data on your site analytics, including website traffic, visibility in relevant search queries, and potential security issues. The key to taking advantage of Google Search Console is knowing how to assess these reports and optimize your website performance accordingly.
#3: What Should a Medical or Dental Website Cost in 2021?
Similar to how the details of a patient's treatment plan dictates their cost estimate, there are many variables considered when assessing the price of a custom-made website. We know that opting for the cheapest quote available can be enticing, but — like walking off the car lot with a lemon — doing so may quickly turn into a bad investment.
#2: Why Has My Website Suddenly Disappeared From Google?
Unfortunately, securing a highly ranked web presence isn't a "one and done" situation. Many factors can cause your website to lose ranking or visibility in Google, including black hat SEO tactics, incorporating outdated or duplicate content, and website errors affecting accessibility. Google's ranking algorithm changes constantly and it's important to stay up-to-date on SEO best practices.
#1: What is Yext, and How Does it Improve Local SEO?
Yext is a tool that allows businesses to ensure their directory listing is displayed consistently and accurately across all corners of the web. In addition to auditing existing directories, Yext also identifies new opportunities to list your business. Given the unpredictable ways in which information is disseminated on the Internet, Yext offers a simple yet powerful means of control.
Take Control of Your Online Presence
With a new year comes an excellent opportunity to refresh your website and reevaluate digital marketing strategies that aren't serving you. Talk to our friendly team at Rosemont Media to identify areas of improvement and discover how we can bring your practice goals to life in 2022!