7 Tips for Choosing an SEO Agency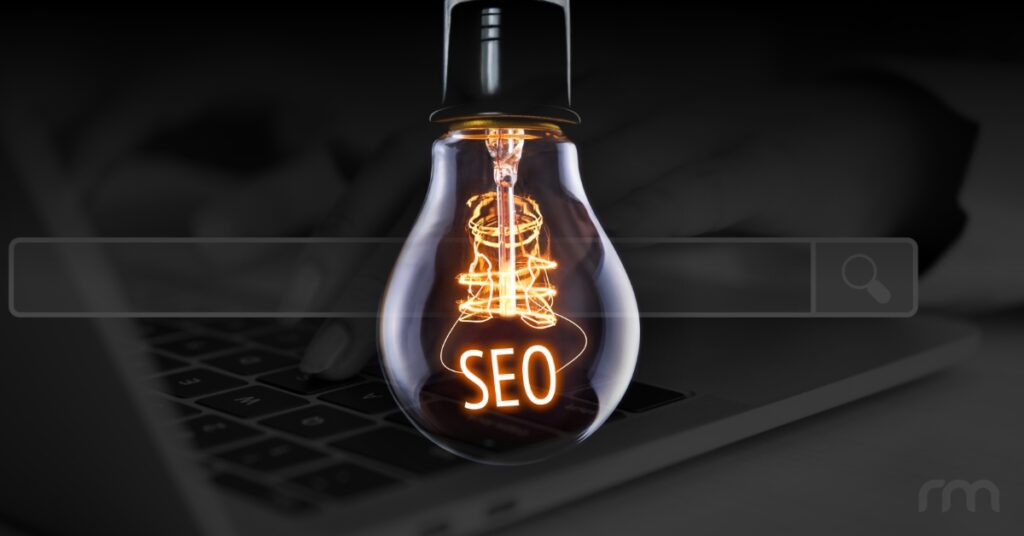 Digital marketing is an ever-changing industry, and it can be difficult to stay on top of everything if it's not the primary focus of your business. As a healthcare professional, you may already understand the importance of things like SEO, content marketing, ad buying, and social media marketing, but you likely aren't able to keep up with the latest trends and best practices. That's where a marketing agency can come in handy — however, with so many to choose from, you may not know how to tell which one is the best choice for your practice. To help you narrow your search, we've provided some helpful tips that can ensure you get the best results.
1. Determine Your Budget
First things first: you're going to need to determine your marketing budget. To do this, you'll need to be realistic about the cost of SEO and remember that when it comes to marketing (much like elective healthcare), you get what you pay for, so cutting corners is generally going to prevent you from getting the results you desire. The cost of a medical or dental website can certainly vary, but a solid website can do wonders for your marketing, so we recommend dedicating a decent portion of your budget to a new website, especially if you don't have one already (or don't have ownership of your existing site). If you already have an established website, it still may be worth considering a brand refresh and/or website redesign.
2. Look for an Agency That Specializes in Your Industry
This tip may seem obvious, but it's pretty common for marketing companies to work with a wide variety of business types, from retail and merchandising to restaurants and hospitality. However, as a doctor or dentist, it can be extremely beneficial to find a marketing agency that specializes in your industry because they will have a better understanding of how to cater to your unique business model and apply the latest SEO techniques to the healthcare industry in a more effective way.
3. Check Their Reviews
Similar to how your patients research potential providers, looking through customer reviews for a prospective marketing company is a good way to familiarize yourself with what you can expect. Take note of the things that are frequently highlighted in the reviews to get an idea of a typical client experience.
4. Inspect Their Work
It's important to get a good feel for what types of results the company you're considering is actually capable of, so in addition to reading reviews, we suggest looking through their portfolio and reviewing the work they've produced for other clients. If possible, it might also be a good idea to find a few established clients in a market comparable to yours and see how they are ranking in search engine results.
5. Assess Your Goals
Not every SEO firm is going to be a good fit, and vice versa, so it's a good idea to figure out what your marketing goals are. Once you know what you're hoping to accomplish with the partnership, compare your goals to the services being offered to see if they match up. Even if the marketing company displays a high success rate for their clients, it's important to set realistic expectations — for example, if your budget isn't big enough to accommodate the types of services they recommend to reach a similar level of success, you're unlikely to get the same results, which can end in disappointment and frustration.
6. Ask Questions
In some cases, the person you speak with when you first contact the company may not be the person you will ultimately be working with, should you choose to move forward. For this reason, we recommend asking to speak directly to the person or team who will be managing your account. Be sure to ask for examples of a typical marketing plan, as well as the types of work they provide (including case studies). You'll also want to find out if they provide custom or customizable websites. This can mean all the difference for the features and content on your site: the end product will either be personalized or cookie-cutter.
7. Watch Out for Red Flags
Last, but certainly not least — make sure to keep an eye out for any red flags, such as black hat tactics, a lack of transparency/communication, or lofty promises. Some things to watch out for include guarantees of fast results and/or a number one spot on search engine results. You'll also want to make sure you'll be the owner of your own website, meaning you'll have more freedom and flexibility if you choose to work with another company later on, rather than having to start from scratch again.
At the end of the day, your online presence plays a large role in the success of your practice, so selecting the right marketing company is an important decision. Take your time, do your research, and make sure you feel comfortable working with the agency you ultimately choose. If you'd like to know more about Rosemont Media and the work we do, please do not hesitate to contact us to speak with one of our knowledgeable consultants.