9 Strategies for Boosting Business as Restrictions Ease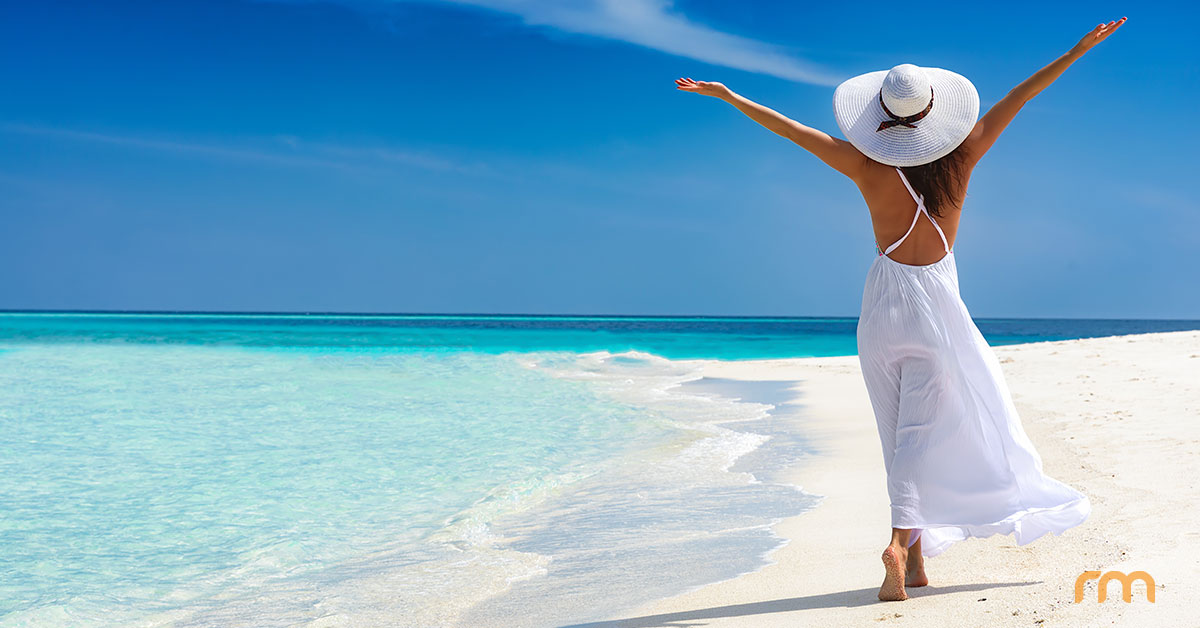 As more and more states begin to lighten COVID-19 restrictions, now is an ideal time to start implementing—or, at the very least, begin considering how to implement—strategies for ramping business back up at your medical or dental practice. To assist you in doing so, Rosemont Media has put together nine tactics that can help bring patients through your doors during this unprecedented transition back into normalcy.
1. Take Advantage of Media Buying
In response to being closed due to COVID-19, many medical and dental practices paused their paid advertising campaigns (e.g. Google Ads, Facebook Ads, etc.) over the last several months. Consequently, there is currently less competition and reduced average costs across the media buying landscape. Pair these factors with the ability to refine ad targeting by demographics—such as age, sex, income range, and more—and now is an incredibly opportune time to ramp up paid advertising efforts to maximize online visibility before the market becomes re-saturated.
[Related: Google Ads Credits: What Your Practice Can Expect]
2. Offer Strategic Specials and Promotions
In the early stages of COVID-19 restriction loosening, offering strategic specials and promotions can be a mutually advantageous way to entice people back through your doors—your patients benefit from discounted treatment(s) while your bottom line gets some love. For obvious reasons, essential to the success of this tactic is the careful selection of procedures or services that you still profit from when performed at a reduced rate and/or combined with something else at no additional cost. While exact specials and promotions will be unique to your practice, some examples may include:
Three laser skin resurfacing sessions for the price of two
Buy two syringes of JUVÉDERM® and get a third for free
Two hundred dollars off of breast augmentation
Receive a complimentary take-home teeth whitening kit as part of Invisalign® treatment
Get 15% off when you spend $200 on skin care products
Generally speaking, specials and promotions for injectables, skin care products, and/or certain other non-surgical services can be particularly beneficial at this time due to their typically good margins and the potential long-term value created by the need for future touch-up treatments/purchases to maintain optimal results. Of course, that's not to say surgical procedures and/or other care options that don't necessarily require regular touch-ups or future repurchases can't be valuable. Rosemont Media can provide guidance as to what may be the best specials and promotions strategy for your unique practice.
3. Ramp Up Content Marketing Efforts
With plastic surgery searches shooting up 67 percent recently, it's clear people are actively exploring their cosmetic treatment options, meaning now is an excellent time to focus on ramping up content marketing efforts in an attempt to provide the best resource possible for prospective patients while also showing Google that your website is fresh and up-to-date.
Similarly, the ease of restrictions following a long period of limited or no access to dentistry is likely to create an upcoming surge in the pursuit of dental care—and not just oral exams and routine cleanings, but also cosmetic or restorative procedures that people have had ample time to contemplate while staying at home. With many individuals potentially on the cusp of making a "buying decision," this is a great time to ensure your web content is as extensive and helpful as possible via content marketing.
[Related: The Importance of Maintaining SEO During the Pandemic]
4. Focus Marketing Endeavors on One to Two of Your Most Profitable Treatments
During this initial period of ramping your practice back up post-COVID-19 shutdowns, try selecting one or two of your most profitable treatments to focus your marketing efforts on all across the board—including through paid advertising, content marketing, social media marketing, and even email marketing endeavors. By selecting a procedure or two that are essentially "home runs" in regard to the revenue they bring in, the payoff from booking even just a couple patients can be well worth the marketing investment, ultimately providing an excellent boost to practice revival.
5. Start Generating Reviews Again
We all know how valuable online reviews can be when it comes to attracting new patients to your practice—especially when prospective individuals are apprehensive about committing to treatment and need to see votes of confidence from others before scheduling a consultation. With people now (or in the near future) able to seek elective medical and dental care again, you should focus on prompting patient reviews by speaking in-person with anyone you treat and/or utilizing review generator tools, such as the one offered by Rosemont Media. With our innovative system, you can message selected patients with a personalized text or email, requesting that they leave a review and directing them to particular platforms on which to do so. This has proved to be an excellent, non-pushy way for our clients to gain a considerable amount of positive reviews on top review sites across the web.
6. Promote New Safety Measures and/or Operations
Once your practice officially reopens, help to put your current and prospective patients' minds at ease by making crystal clear what new measures or operations you have implemented to maximize everyone's safety and minimize the potential spread of COVID-19. Great ways to highlight these new actions or protocols could be to add a "COVID-19 Notice" popup that appears when people initially visit your website (or simply alter the text of your current popup, if you already have one), create a message that displays in the header and/or footer of every page on your site, author a blog post (and promote it on social!), and/or send out an email blast.
7. Continue to Provide Virtual Consultations
Despite loosening COVID-19 restrictions, some individuals may still be wary about heading out into public right away. Additionally, you may need to regulate how many people are in your practice at one time for safety purposes during this initial ease back into normalcy. For both of these reasons, continuing to offer virtual consultations—or getting started on virtual consultations, if you haven't already—is highly recommended. Doing so allows you to connect with potential patients and keep your business moving forward while limiting person-to-person contact and doing your part to curb the spread of COVID-19.
8. Offer Webinars to Publicize Treatments or Services
Much like virtual consultations, webinars offer a fantastic means to connect with patients while minimizing in-person contact. We recommend using webinars to promote treatments and services as an alternative to hosting open houses or events at your practice—ideally on a quarterly or even bi-monthly basis. In addition, you can utilize these virtual interactions to keep patients abreast of industry and/or COVID-19-related updates, answer frequently asked questions (live or as part of a pre-recorded series), and more.
9. Be Sensitive in Your Messaging
Last but not least, in all that you do during this calculated return to normal life, remember to be sensitive in your messaging—now is not the time to be pushy or salesy. Whether or not you've personally dealt with sickness, fear, hardships, or tragedy related to COVID-19, go ahead and assume your prospective patients have, and tailor the voice of your practice accordingly. In these unprecedented times, we all need empathy, we all need support, and we all need hope.
[Related: How to Connect with Patients During a Crisis]
Have Questions? Need Help?
If you have any questions about boosting business as COVID-19 restrictions relax, or if you are interested in formulating a plan specific to your practice, please don't hesitate to contact Rosemont Media today. Our experienced marketing team is happy to help!